Al Nassr vs. Abha result, highlights: Misfiring Cristiano Ronaldo rages at referee in King Cup win
-
Cristiano Ronaldo was booked after raging at the referee, accused of diving and substituted as Al Nassr cruised into the semifinals of the King Cup with the help of the fastest goal in the history of the competition.

Five-time Ballon d'Or winner Ronaldo's misfiring performance mattered little as first-half goals by Sami Al-Najei and Abdullah Al-Khaibar and an opportunistic strike from Mohammed Maran three minutes after the break gave Al Nassr a 3-1 victory over Abha.

Named as captain, Ronaldo was incensed by a decision to blow the halftime whistle when Al Nassr were about to break forward, earning a yellow card for dropkicking the ball half the length of the pitch in response.

The former Manchester United striker appeared angry as the teams made their way off the pitch for the interval and looked unimpressed again when he made way minutes from full-time after making his displeasure with the officiating clear again.

Al-Najei's strike, finishing a move that began with a Ronaldo backheel from kickoff, only took around 10 seconds in a lightning-fast start by Al Nassr following their defeat to Saudi Pro League leaders Al Ittihad on Thursday.

Al-Khaibar produced a clinical first-time finish from a cross to double the lead, with Abha's hopes of a comeback all-but extinguished when Maran capitalised on poor goalkeeping to score a third from a tight angle.

Abha pulled a goal back when former Saudi Arabia international Abdulfattah Adam, who is on loan from Al Nassr, fired in after home goalkeeper Nawaf Alaqidi parried Saad Al-Selouli's shot to his feet.

Al Nassr will now be optimistic of winning the King Cup for the first time since 1990, which would earn the six-time winners a place in the 2023/24 Asian Champions League group stage.

The Sporting News followed the match live and provided live score updates and commentary.

MORE: Cristiano Ronaldo goals Al Nassr 2022/23: All his highlights, hat tricks, assists and other stats

Al Nassr see out a comfortable 3-1 win over their out-of-form opponents to reach the semifinals of the 2023 King Cup!

Thanks for following our live coverage. We'll have a report and analysis at the top of this page shortly!

Al Nassr top scorer Talisca returns, coming on for Cristiano Ronaldo after missing three games.

Ronaldo does not look overjoyed to be replaced by the 13-goal Brazilian as he trudges off, although he exchanges hand slaps with his teammates on the bench.

Al Nassr win a freekick inside the opposition half of the centre circle after Saad Natiq is adjudged to have been fouled.

The referee again receives an ear-bashing from Cristiano Ronaldo following a foul against Al Nassr. Ronaldo raises his arm and appears to want an Abha player to be booked.

He might be well advised to stay out of the referee's eyeline, given that he's been booked and Al Nassr appear to be in minimal danger of dropping out of the cup.

Cristiano Ronaldo heads a cross from the left high and wide, then turns and applauds while issuing a half-smile, half-grimace.

Abha must be wishing they had started the game with the intent they've shown during this second half, in which they've held their own against more clinical opponents.

Here's a look at that early goal. History-making.

The resulting freekick from just outside the penalty area to the left is thumped straight into Abha's defensive wall by Cristiano Ronaldo. That's the second time he's done that today from a good shooting position.

Cristiano Ronaldo doesn't cover himself in glory here. The striker cuts inside and goes down very easily, skipping over an attempted challenge by Fahad Al-Jumayah and straight to the floor.

The referee immediately books Al-Jumayah, who appeals that Ronaldo tumbled too readily. Replays show that there was no contact, and the visiting players make that case.

Abdulfattah Adam has the goal he was denied by Nawaf Alaqidi's excellent save shortly after he came on!

Several of the substitutes on both sides have made an impact since coming on. In the latest example, Saad Al-Selouli canters forward, approaches the penalty area on the right channel and thuds in a low shot.

Alaqidi isn't at his best this time, pawing the effort straight into the path of Adam to his right, who converts with ease. Are Abha back in this?

Now Al Nassr almost score! Abha lose possession in a dangerous area, allowing Ali Alhassan to charge forward and thump in a rising shot from a central position just outside the box.

Devis Epassy is equal to it, springing into the air to tip the shot onto the crossbar and away!

Abdulfattah Adam almost makes an instant impact! The substitute is denied by a super save from Nawaf Alaqidi, who descends quickly to paw his powerful glancing header away from his far post in front of goal.

Abha make two substitutions. Saad Al-Selouli comes on in midfield for Dries Saddiki, who was booked during the first half.

Attacking midfielder Nawaf Al-Sadi is replaced by former Saudi Arabia international striker Abdulfattah Adam.

Now Cristiano Ronaldo legitimately collects the ball on the left, beginning a move that ends in Mohammed Maran appealing unsuccessfully for handball after his shot from the edge of the penalty area is blocked.

Cristiano Ronaldo isn't best pleased again after he's adjudged to have been offside while trying to charge onto a pass on the left.

Abha's attempt that was cleared off the line after two minutes was their only shot on target of the first half.

This would be a remarkable comeback if they were to find a way back into this tie.

Will this goal have cheered up Cristiano Ronaldo? The striker almost reached a pass in front of goal shortly before Mohammed Maran made it three.

Dreadful defending gifts Al Nassr a third! Mohammed Maran challenges for a hopeful, lofted ball from the right in front of the Abha goal.

Devis Epassy comes off his line and makes a complete hash of clearing the ball, with his defenders showing no decisiveness to help. Maran steers in a neat finish from a tight angle with the goal gaping!

Having reviewed that Cristiano Ronaldo incident just before halftime, it appears he was infuriated that the referee had blown the whistle just as Al Nassr were setting off on a break.

It might not have quite been full-on tantrum fare, but Ronaldo certainly headed off down the tunnel looking thoroughly annoyed.

Quite out of the blue, the main action involving Cristiano Ronaldo bursts into petulant life right at the end of the first half.

For reasons that aren't quite clear, Ronaldo picks up the ball and boots it - rugby-style - towards the other end of the pitch. He's then booked as he remonstrates with the official, while Al Nassr head coach Rudi Garcia also wants words with the referee as the teams head off for the break.

That was an unexpected ending to what was a fairly serene first half for the home side, who are good value for their 2-0 lead.

Abha force a corner on their right – and once again fail to achieve anything productive with the opportunity.

There will be two minutes of added time.

Cristiano Ronaldo cuts inside from the left, approaches the penalty area and clobbers a low, diagonal shot wide of Devis Epassy's right-hand post. Plenty of pace, not much precision.

Mohammed Maran turns near the edge of the penalty area in the left channel and fires a shot on the turn over the target.

Alvaro Gonzalez gives the ball away, then takes to the turf briefly before rising to his feet.

Abha have a useful spell without fashioning any danger again. They appear to have decided to press higher, which is proving relatively effective for them on the evidence of the last few minutes.

Cristiano Ronaldo goes close! The talisman charges on to a ball from the left, arrows into the penalty area and sees his strike parried away by Devis Epassy, allowing Abha to clear.

An offside flag is raised against Ronaldo.

More slick play by Al Nassr, who look nonchalant on their way to almost slipping Cristiano Ronaldo through on goal inside the penalty area on the left.

They're being asked few questions and put under precious little pressure by Abha.

Cristiano Ronaldo sees a shot blocked from just outside the penalty area. Al Nassr have had more than 60% of possession.

Tunisian Saad Bguir takes the freekick but does very little with it. Abha really need to make the most of every opportunity if they are to chase down this deficit.

Dries Saddiki has already been booked for Abha, and now Al Nassr's Abdulmajeed Al-Sulaiheem is cautioned for a poor challenge in a dangerous position just outside the edge of the hosts' penalty area on their left.

Al-Sulaiheem is left on the floor and looks rather sheepish as he receives his booking with his back to the referee.

Al Nassr look too quick and sharp for Abha at the moment. It's hard to see how this game won't result in a home win unless the momentum shifts dramatically.

The home fans are really enjoying this. Ghislain Konan received the ball near the edge of the penalty area on the left in a slick move for that goal, firing a low cross towards the centre of the edge of the penalty area, where Abdullah Al-Khaibari raced in and planted a powerful low drive beyond the reach of Devis Epassy.

A strike Cristiano Ronaldo would have been proud of!

That is an emphatic, exquisite finish for Abdullah Al-Khaibari's first goal of the season! Al Nassr are cruising!

19 mins: Saad Natiq chases down Sami Al-Najei deep inside Abha's half on Al Nassr's right, conceding a throw-in with a well-timed challenge.

Promising for Abha as they look to find a way back into this game, working the ball around inside the Al Nassr half. They can't create any telling danger, though.

The action has calmed a little, as you'd probably expect after such a frenetic start here.

Not a freekick for the Cristiano Ronaldo highlights reel. The attempt is slammed straight into the Abha wall, although it nearly ricochets kindly for Mohammed Maran in front of goal, who can't readjust quickly enough to send in an effective shot.

Sami Al-Najei goes on a tricky run towards the penalty area through the centre and is brought down not far from the box in a sandwich between two defenders.

Cristiano Ronaldo stands over this freekick. You don't envy those defenders.

Cristiano Ronaldo has his first sight of goal inside the penalty area of the afternoon. An offside flag means he can't legitimately threaten.

While that lightning-quick early goal has certainly made it easier for the home fans to make some noise, the atmosphere is striking here.

A lilting, strong lone voice that sounds like it might be piped through some sort of horn is ringing out, accompanied by drums.

Let's get our breath back and describe that goal for you after an extremely eventful start here in the King Cup that has included corners at each end since that Abha attempt was cleared off the line.

The goal started with Ronaldo, although he can't claim too much credit for it as his part involved a backheel from kickoff. The hosts immediately launched an attack through the right-hand channel, sliding Sami Al-Najei into a scoring opportunity inside the penalty area on the same side.

Al-Najei's finish took a deflection off one of the diving Devis Epassy's legs on its way into the net. Abha have an even more daunting task now.

Abha almost equalise! Saleh Al-Amri capitalises on slack goalkeeping, turns on the left-hand byline inside the penalty area and curls a shot towards the back of the net, only for Alvaro Gonzalez, racing back, to clear off the line!

10 mins from kickoff: The teams are in the tunnel and the coaches are on the benches. Ronaldo, in common with numerous other players, has patted some of the officiating team on their shoulders and offered them handshakes. We're almost ready to go!

30 mins from kickoff: Al-Nassr are aiming to bounce back from their 1-0 defeat to Al Ittihad. Today's hosts had won four games in a row before that loss.

45 mins from kickoff: Here's how Al Nassr start! Ronaldo is in the lineup and is captain.

60 mins from kickoff: Abha aren't on a great run; they're targeting a first win in six games today. They raced into a two-goal lead inside 21 minutes at home to Al Fateh on Friday, only to be denied victory by penalties in the 50th and 96th minutes in a 2-2 draw.

80 mins from kickoff: Don't forget to follow our dedicated football channels on Twitter and Instagram for all the latest football updates, stats and analysis.

They're your essential companions to the beautiful game.

100 mins from kickoff: Abha are currently 12th in the 16-team Saudi Pro League, earning 23 points so far this season – half as many as Al Nassr.

Winners of the Saudi second tier in 2018/19, they're managed by well-travelled 52-year-old Dutchman Roel Coumans, who has had spells as assistant manager for Saudi Arabia, Australia and the United Arab Emirates.

One of Coumans' compatriots, Dries Saddiki, is also with Abha. Like Coumans, the 26-year-old midfielder is an alumni of Dutch club Fortuna Sittard, although the pair were not there at the same time. Saddiki went on to spend four years at Willem II after leaving Sittard.

120 mins from kickoff: Hello and welcome to The Sporting News' coverage of the King Cup quarterfinal between Al Nassr and Abha!

While Cristiano Ronaldo's former club, Manchester United, are about to play two cup games in four days against Real Betis in the UEFA Europa League and Fulham in the FA Cup, the Portugal icon has the chance to move a step towards winning a trophy he has never lifted before.

Al Nassr's six King Cup titles make the Saudi Arabian club the fourth-most successful team in the history of a competition they have not won since 1990. They have, however, reached four of their 14 King Cup finals since 2012, last doing so in 2020.

Nawaf Alaqidi continues in goal for Al Nassr, with Colombian international David Ospina still on the comeback trail following surgery.

Nicolas Martinez is out injured for the season, and Rudi Garcia is expected to rotate his team, following their defeat to Al Ittihad. Jaloliddin Masharipov is a potential starter in this tie with Mohammed Maran dropping out.

Abha head coach Roel Coumans has confirmed no fresh injury worries ahead of this game, and he could stick with an unchanged starting line up, including former Manchester City striker Felipe Caicedo in attack.

What time is Al Nassr vs. Abha kickoff?

This King Cup clash between Al Nassr and Abha kicks off at 5:30 p.m. local time in the King Saud University Stadium on Tuesday, March 14.

How to watch Al Nassr vs. Abha

SSC (Saudi Sports Company) has been live streaming Al Nassr matches in English via its Twitter channel.

Local broadcasters in selected countries also have the rights to televise or stream the King Cup, and fans in other countries can subscribe to streaming platform Shahid for complete coverage.

According to LiveSoccerTV, selected European countries will have local broadcasters (including DAZN) carrying the match, while Start Times will bring it to selected African countries.

*In the UK, Sky Sports have been showing most Saudi Pro League Al Nassr matches on their YouTube channel for free.
-
---
Related Articles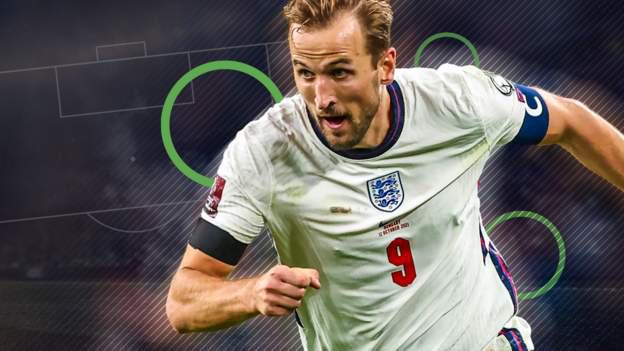 HOT TRENDS
HOT TRENDS