Apple debuts iPhone 15 and iPhone 15 Plus
-
A huge leap forward for iPhone with a gorgeous new design featuring a durable, color-infused back glass and new contoured edge; the Dynamic Island; a 48MP Main camera with 2x Telephoto; and USB‑C

CUPERTINO, CALIFORNIA Apple today announced iPhone 15 and iPhone 15 Plus, featuring an industry-first color-infused back glass with a stunning, textured matte finish, and a new contoured edge on the aluminum enclosure. Both models feature the Dynamic Island, and an advanced camera system designed to help users take fantastic photos of everyday moments in their lives. A powerful 48MP Main camera enables super-high-resolution photos and a new 2x Telephoto option to give users a total of three optical zoom levels — like having a third camera. The iPhone 15 lineup also introduces the next generation of portraits, making it easier to capture portraits with great detail and low-light performance. Building on Apple's innovative satellite infrastructure, Roadside Assistance via satellite can connect users to AAA if they have car trouble while off the grid. With A16 Bionic for powerful, proven performance; a USB‑C connector; Precision Finding for Find My friends; and industry-leading durability features, iPhone 15 and iPhone 15 Plus represent a huge leap forward.

iPhone 15 and iPhone 15 Plus will be available in five stunning new colors: pink, yellow, green, blue, and black. Pre-orders begin Friday, September 15, with availability beginning Friday, September 22.

"iPhone 15 and iPhone 15 Plus represent a huge leap forward with exciting camera innovations that inspire creativity, the intuitive Dynamic Island, and features like Roadside Assistance via satellite that make a real difference in users' lives," said Kaiann Drance, Apple's vice president of Worldwide iPhone Product Marketing. "We're also pushing the power of computational photography to new levels this year with a 48MP Main camera featuring a new 24MP default for super-high-resolution photos, a new 2x Telephoto option, and next-generation portraits."

A Beautiful and Durable Design with an Advanced Display

Available in 6.1-inch and 6.7-inch display sizes,1 iPhone 15 and iPhone 15 Plus feature the Dynamic Island, an innovative way to interact with important alerts and Live Activities. The elegant experience fluidly expands and adapts so users can see the next direction in Maps; easily control music; and, with third-party app integrations, get real-time updates on food delivery, ride sharing, sports scores, travel plans, and more. The Super Retina XDR display is great for watching content, streaming Apple Fitness+ workouts, and playing games. Peak HDR brightness now reaches up to 1600 nits so HDR photos and videos look better than ever. And when it is sunny, peak outdoor brightness reaches up to 2000 nits — twice as bright as the previous generation.

Both models feature a sophisticated new look that's built to last. For the first time in a smartphone, color is infused throughout the back glass, creating five beautiful colors. The back glass is strengthened with an optimized dual-ion exchange process before being polished with nanocrystalline particles and etched to create a luxurious, textured matte finish. A new contoured edge on the aerospace-grade aluminum enclosure feels even nicer in users' hands, and the Ceramic Shield front cover continues to be tougher than any other smartphone glass. With a water- and dust-resistant design2 and industry-leading durability features, iPhone lasts and holds its value longer than any other smartphone. Plus, the internal design provides powerful sustained performance, while improving ease and affordability of repairs.

A Powerful Camera to Capture Every Moment in Super-High Resolution

The advanced camera system on iPhone 15 and iPhone 15 Plus helps users capture everyday moments and cherished memories. A 48MP Main camera shoots sharp photos and videos while capturing fine details, with a quad-pixel sensor and 100 percent Focus Pixels for fast autofocus. Using the power of computational photography, the Main camera gives users a new 24MP super-high-resolution default, offering incredible image quality at a practical file size ideal for storing and sharing. By intelligently integrating hardware and software, an additional 2x Telephoto option gives users three optical-quality zoom levels — 0.5x, 1x, 2x — for the first time on an iPhone dual-camera system.

Next-generation portraits on iPhone 15 and iPhone 15 Plus feature sharper detail, more vivid colors, and improved low-light performance. For the first time, users can take portraits without having to switch to Portrait mode. When there's a person, dog, or cat in the frame, or when a user taps to focus, iPhone automatically captures depth information, so users can turn photos into stunning portraits later in the Photos app on iPhone, iPad, or Mac. For greater creative control, users can also adjust the focus point after the photo has been taken. Shooting at night gets better with improvements to Night mode, including sharper details and more vivid colors. When lighting is bright or uneven, new Smart HDR captures subjects and the background with more true-to-life renderings of skin tones, while ensuring photos have brighter highlights, richer midtones, and deeper shadows when viewed in the Photos app. This advanced HDR rendering is also available to third-party apps, so images can look even better when shared online. These improvements benefit the 48MP Main camera, Ultra Wide camera, and TrueDepth front camera.

The fast and efficient A16 Bionic chip brings proven performance to iPhone 15 and iPhone 15 Plus, powering the Dynamic Island, computational photography capabilities, and more. With two high-performance cores that use 20 percent less power and four high-efficiency cores, the 6-core CPU is faster than the previous generation and easily handles intensive tasks while delivering extraordinary battery life. The 5-core GPU has 50 percent more memory bandwidth for smooth graphics when streaming videos and playing games. A new 16-core Neural Engine is capable of nearly 17 trillion operations per second, enabling even faster machine learning computations for features like Live Voicemail transcriptions in iOS 17 and third-party app experiences — all while protecting critical privacy and security features using the Secure Enclave.

The iPhone 15 lineup offers critical safety capabilities to provide assistance when it matters most, including Crash Detection3 and Emergency SOS via satellite.4 Currently available in 14 countries and regions on three continents, Emergency SOS via satellite has made a significant impact in users' lives. This groundbreaking safety service will come to Spain and Switzerland later this month.

Building on this innovative satellite infrastructure, iPhone 15 and iPhone 15 Plus introduce Roadside Assistance via satellite. Beginning in the U.S., when a user has car trouble and cellular and Wi-Fi coverage are not available, they can now connect to AAA, the country's largest roadside assistance provider.5 An intuitive interface, including a short questionnaire to capture important details, will transmit the information via satellite so AAA can message with the user directly and dispatch help to their exact location. Access to Roadside Assistance via satellite will be included for free for two years. Service is covered according to AAA membership, but is also available separately for nonmembers.6

The iPhone 15 lineup offers convenient new ways to charge, find friends in busy places, and stay connected while traveling. Both models use a USB‑C connector, a universally accepted standard for charging and transferring data, allowing the same cable to charge iPhone, Mac, iPad, and the updated AirPods Pro (2nd generation). Users can also charge AirPods or Apple Watch directly from iPhone with the USB‑C connector.7 Both models support MagSafe and future Qi2 chargers for wireless charging.

Both models feature the second-generation Ultra Wideband chip, enabling two iPhone devices with this chip to connect at three times the range as before. This opens up a new way to use Precision Finding for Find My friends, so iPhone 15 users can share their location and find each other, even in crowds. Precision Finding is built with the same privacy protections that users have come to trust in Find My.8

iPhone 15 models continue to deliver a high-quality, superfast 5G experience9 and improved audio quality on phone calls, including those made on FaceTime or third-party apps. Sound quality gets even better when users select Voice Isolation to come through loud and clear, even if they are somewhere noisy.

iPhone 15 and iPhone 15 Plus have eSIM, a more convenient and secure alternative to a physical SIM card, with support from more than 295 carriers. When traveling the world, users can stay connected through affordable international roaming plans from their existing carrier, or purchase prepaid eSIM plans in over 50 countries and regions, including Australia, Italy, Thailand, and more.

iPhone 15 and iPhone 15 Plus feature iOS 17,10 making iPhone even more personal and intuitive with new capabilities:
• The Phone app gets major updates with Contact Posters, which allows users to customize how they appear to their contacts, and Live Voicemail, which leverages the power of A16 Bionic to see real-time on-device transcription as someone leaves a voicemail. Users can even pick up the call while the caller is leaving their message.
• Messages gets a new stickers experience, more powerful search, transcription of audio messages, and Check In, which allows users to automatically notify friends and family when they have made it to their destination safely.
• NameDrop gives users a new way to use AirDrop to more easily share contact information by simply bringing two iPhone devices together. The same gesture can be used to AirDrop content and more.
• StandBy gives users a customizable full-screen experience with glanceable information designed to be viewed from a distance when iPhone is on its side and charging. With support for Live Activities, Siri, incoming calls, and larger notifications, StandBy is perfect for a nightstand, kitchen counter, or desk.

iOS 17 delivers many more updates, including Journal,11 a new app that helps iPhone users reflect and practice gratitude through journaling; improvements to autocorrect and Dictation; greater protection for Private Browsing in Safari; password and passkey sharing with iCloud Keychain; pet recognition in Photos; and much more.

Better for the Environment

iPhone 15 and iPhone 15 Plus are designed with the environment in mind. As Apple continues to work toward its 2030 goal of making every product carbon neutral — from design to manufacturing to customer use — the company is prioritizing clean electricity across the entire supply chain and designing products with recycled and other low-carbon materials. iPhone 15 and iPhone 15 Plus now use even more recycled content, with 100 percent recycled cobalt in the battery and 100 percent recycled copper in the main logic board, copper wire in the Taptic Engine, and copper foil in the inductive charger in MagSafe — all firsts for iPhone. Both models also include 75 percent recycled aluminum in the enclosure, 100 percent recycled rare earth elements in all magnets, and 100 percent recycled gold in the USB‑C connector as well as the gold plating and tin soldering in multiple printed circuit boards. The iPhone 15 lineup meets Apple's high standards for energy efficiency and is free of mercury, PVC, and beryllium. Over 99 percent of the packaging is fiber-based, bringing Apple closer to its goal of completely removing plastic from its packaging by 2025.

To further reduce impact on the planet, Apple will no longer use leather in any new Apple products, including iPhone accessories. Apple is introducing a new FineWoven Case with MagSafe and FineWoven Wallet with MagSafe, made from a durable and elegant microtwill with a soft, suedelike feel. The material is made from 68 percent post-consumer recycled content and has significantly lower carbon emissions compared to leather.
• iPhone 15 and iPhone 15 Plus will be available in pink, yellow, green, blue, and black in 128GB, 256GB, and 512GB storage capacities, starting at $799 (U.S.) or $33.29 (U.S.) per month, and $899 (U.S.) or $37.45 (U.S.) per month, respectively.12
• Apple offers great ways to save and upgrade to the latest iPhone. Customers in the U.S. can get $200-$650 (U.S.) in credit when they trade in iPhone 11 or later and upgrade to iPhone 15 or iPhone 15 Plus by visiting the Apple Store Online, or at an Apple Store location. To see what their device is worth and for terms and conditions, customers can visit apple.com/shop/trade-in.
• Customers can get iPhone 15 for as low as $0 (U.S.) per month when they trade in an iPhone 11 or later with select U.S. carriers. For eligibility requirements and more details, see apple.com/shop/buy-iphone/carrier-offers.
• Customers in more than 40 countries and regions, including Australia, Canada, China, France, Germany, India, Japan, Mexico, the UAE, the U.K., and the U.S., will be able to pre-order iPhone 15 and iPhone 15 Plus beginning at 5 a.m. PDT this Friday, September 15, with availability beginning Friday, September 22.
• iPhone 15 and iPhone 15 Plus will be available in Macao, Malaysia, Türkiye, Vietnam, and 17 other countries and regions beginning Friday, September 29.
• FineWoven Wallet with MagSafe and FineWoven Case with MagSafe will both be available for $59 (U.S.) in five new colors for the iPhone 15 lineup: black, taupe, mulberry, pacific blue, and evergreen. In addition to an iPhone 15 and iPhone 15 Plus Clear Case, available for $49 (U.S.), a Silicone Case with MagSafe will be available for $49 (U.S.) in black, storm blue, clay, light pink, guava, orange sorbet, cypress, and winter blue.
• iOS 17 will be available as a free software update on Monday, September 18.
• Available starting on September 18, iCloud+ will offer two new plans: 6TB for $29.99 (U.S.) per month and 12TB for $59.99 (U.S.) per month, providing additional storage to keep files, photos, videos, and more safe, accessible, and easy to share. The new plans are great for users with large photo and video libraries or those using Family Sharing, and will provide access to premium features, including Private Relay, Hide My Email, Custom Email Domains, and HomeKit Secure Video support.
• Customers who purchase iPhone 15 and iPhone 15 Plus will receive three free months of Apple Arcade and Apple Fitness+ with a new subscription.
• The display has rounded corners that follow a beautiful curved design, and these corners are within a standard rectangle. When measured as a standard rectangular shape, the screen is 6.06 inches (iPhone 15) or 6.68 inches (iPhone 15 Plus) diagonally. The actual viewable area is smaller.
• iPhone 15 and iPhone 15 Plus are splash-, water-, and dust-resistant. They were tested under controlled laboratory conditions, and have a rating of IP68 under IEC standard 60529 (maximum depth of 6 meters for up to 30 minutes). Splash, water, and dust resistance are not permanent conditions. Resistance might decrease as a result of normal wear. Do not attempt to charge a wet iPhone; refer to the user guide for cleaning and drying instructions. Liquid damage is not covered under warranty.
• Crash Detection is designed for four-wheel passenger vehicle crashes with certain mass, G-force, and speed profiles consistent with severe, life-threatening crashes. It was designed for severe, life-threatening, high-impact front and rear collisions, sideswipe, T-bone, and rollover crashes. Crash Detection is available worldwide on iPhone 15, iPhone 15 Plus, iPhone 15 Pro, iPhone 15 Pro Max, iPhone 14, iPhone 14 Plus, iPhone 14 Pro, iPhone 14 Pro Max, Apple Watch Series 9, Apple Watch Ultra 2, Apple Watch Series 8, Apple Watch Ultra, and Apple Watch SE (2nd generation).
• Emergency SOS via satellite and Find My via satellite are currently available in 14 countries and regions, including Australia, Austria, Belgium, Canada, France, Germany, Ireland, Italy, Luxembourg, the Netherlands, New Zealand, Portugal, the U.K., and the U.S., and will be available in Spain and Switzerland later this month.
• None Emergency SOS via satellite and Roadside Assistance via satellite were designed for use in open spaces with a clear line of sight to the sky. Performance may be impacted by obstructions such as trees or surrounding buildings.
• None Roadside Assistance via satellite is launching in the U.S. with AAA and is included for free for two years starting at the time of activation of a new iPhone 15, iPhone 15 Plus, iPhone 15 Pro, iPhone 15 Pro Max, iPhone 14, iPhone 14 Plus, iPhone 14 Pro, or iPhone 14 Pro Max. This satellite service requires iOS 17. AAA may charge for roadside assistance services. iPhone 15 and iPhone 14 users who are not AAA members can take advantage of Roadside Assistance via satellite on a pay-per-use basis for AAA's roadside assistance services.
• iPhone 15 supports 4K at 60 fps HDR video output using a USB‑C Digital AV Multiport Adapter to allow users to connect to an HDMI display, while also connecting a standard USB device and a USB‑C charging cable.
• None Precision Finding for Find My friends requires Ultra Wideband and isn't available in all countries or regions. With iOS 17, Precision Finding will be available to Apple Watch Series 9 and Apple Watch Ultra 2 users to help them locate their iPhone 15, iPhone 15 Plus, iPhone 15 Pro, or iPhone 15 Pro Max. Later this fall, iPhone 15 users will be able to use Precision Finding for Find My friends to locate friends and family wearing Apple Watch Series 9 and Apple Watch Ultra 2.
• None A data plan is required. 5G, Gigabit LTE, VoLTE, and Wi-Fi calling are available in select markets and through select carriers. Speeds are based on theoretical throughput and vary based on site conditions and carrier. For details on 5G and LTE support, customers can contact their carrier or visit apple.com/iphone/cellular
• Some features may not be available for all countries or all areas. View a complete list at apple.com/ios/feature-availability.
• Journal is coming in a software update later this year.
• Pricing for iPhone 15 and iPhone 15 Plus includes a $30 connectivity discount that requires activation with AT&T, T‑Mobile, or Verizon. Available to qualified customers and requires 24-month installment loan when they select Citizens One or Apple Card Monthly Installments (ACMI) as payment type at checkout at Apple. Customers need to select AT&T, T‑Mobile, or Verizon as their carrier when they check out. An iPhone purchased with ACMI is always unlocked, so customers can switch carriers at any time. Subject to credit approval and credit limit. Taxes and shipping are not included in ACMI and are subject to their card's variable APR. Additional Apple Card Monthly Installments terms are in the Apple Card Customer Agreement. Additional iPhone Payments terms are here. ACMI is not available for purchases made online at special storefronts. The last month's payment for each product will be the product's purchase price, less all other payments at the monthly payment amount. ACMI financing is subject to change at any time for any reason, including but not limited to installment term lengths and eligible products. See support.apple.com/kb/HT211204 for information about upcoming changes to ACMI financing.

Apple revolutionized personal technology with the introduction of the Macintosh in 1984. Today, Apple leads the world in innovation with iPhone, iPad, Mac, Apple Watch, and Apple TV. Apple's five software platforms — iOS, iPadOS, macOS, watchOS, and tvOS — provide seamless experiences across all Apple devices and empower people with breakthrough services including the App Store, Apple Music, Apple Pay, and iCloud. Apple's more than 100,000 employees are dedicated to making the best products on earth, and to leaving the world better than we found it.
-
---
Related Articles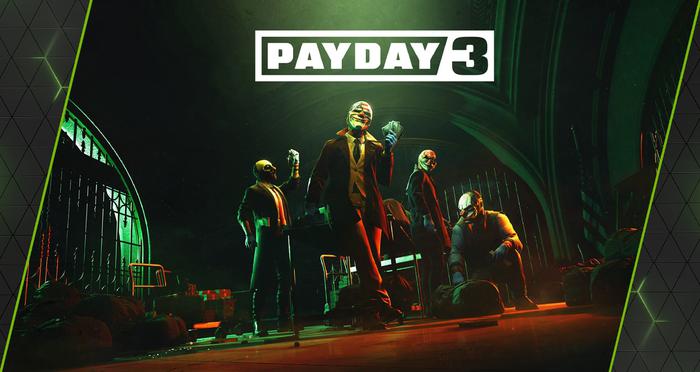 HOT TRENDS