As it happened - Sunrisers Hyderabad vs Mumbai Indians, IPL 2021, Abu Dhabi
-
This is the end of IPL 2021 for Sunrisers Hyderabad, who have just not been able to get the right XI together, or a winning gameplan. Mumbai Indians, meanwhile, have been the winningest team in the IPL over the years, and though, mathematically, they are not out of the race for the playoffs, it's as good as over for them too. Bar a miracle.

You can access the ball-by-ball commentary of this match in English as well as in Hindi. And if you're in the USA, you can watch the match live on ESPN+ both in English and in Hindi.

Manish Pandey stayed unbeaten on 69 off 41 balls. Towards the end, he was struggling with what seemed to be cramps. But his knock only reduced the margin of the defeat.

Mumbai, on the other hand, couldn't achieve the unthinkable, which means they finish the league stage at fifth place, losing to Kolkata Knight Riders on the basis of net run rate.

In all 428 runs were scored on the day but both teams will be disappointed with how their seasons panned out. That's all from my side for this game. Head to our ball-by-ball commentary page for the post-match presentation.

Okay, both are scoring at a strike rate of 150 but Sunrisers want them to bat at a strike rate of more than 260 if they are to win here. Perhaps, neither batter has those gears in their current form. But they both can get some sort of form going before India's domestic season begins. Also, there is a mega auction coming up soon. For now, with 94 required from 36 balls, we wait for the inevitable.

Abhishek scored a 16-ball 33 before holing out to deep midwicket off Neesham. In the first ball of his next over, Neesham removed Abdul Samad too, making in two in two balls. The hat-trick ball pinged Priyam Garg on the pads but it was too high and was also going down the leg side.

In between, Piyush Chawla, making his Mumbai debut, dismissed Mohammad Nabi. Pandey is batting on 23 off 14 balls but the task is too steep for Sunrisers: they need 131 from 60 balls. The Forecaster has Mumbai favourites at 96%.

After Mumbai's innings everything will look pedestrian but Jason Roy and Abhishek Sharma have added 64 in just 5.2 overs. Roy fell for a 21-ball 34 but the opening stand alone ensured it's Kolkata Knight Riders, and not Mumbai Indians, who qualify for the playoffs. But despite that quick start, Sunrisers aren't really in the chase. Our Forecaster is giving Mumbai a 93% chance of winning.

How do you explain this innings? Book cricket? EA Sports? A miraculous miracle? Mumbai Indians have posted 235 for 9. Ishan Kishan started it with a six off the ball of the match and the boundaries never stopped after that. Fifty came up for Mumbai in 3.4 overs, hundred in 7.1. Kishan was the chief destroyer, scoring 84 off just 32 balls.

With Mumbai needing a 170-run win to qualify for the playoffs, all their batters had the license to go after the bowling. But not everyone succeeded. Hardik managed only 10 off 8 balls, Pollard 13 off 12 and Krunal 9 off 7.

But fortunately for Mumbai, Suryakumar Yadav found his form. Playing an array of sweeps, scoops and everything in between, he almost matched Kishan, finishing with a 40-ball 82 with the help of 13 fours and three sixes. But Mumbai's task is not over. Their bowlers now need to keep Sunrisers down to 65. Can they?

Pollard was on six when a Sid Kaul delivery skidded in and thudded into his pads. He was reluctant to review it as it looked out in real time. There was no bat involved and it hit him right in front of the stumps. Hesitantly, he asked for a review. It looked out on the first replay too. Pollard saw that on the big screen and started walking. He was near the boundary line, waiting for the third red when the ball-tracker surprised everyone by showing the ball would have gone over the stumps.

Pollard, though, could add only seven more to his tally before falling to a ploy that has been used against him previously too. Manish Pandey stationed Jason Roy at a very straight long-on. Abhishek Sharma went fuller and Pollard hit it straight to Roy, who fumbled twice before latching on to it.

On the next ball, Abhishek had James Neesham closing the face of the bat early and popping a dolly to Mohammad Nabi at extra cover. Abhishek will be on a hat-trick if/when is brought on again.

Fifty-two in the arc between deep midwicket and long-on. In all, 65 on the leg side and 19 on the off side, with 11 fours and four sixes.

Hardik doesn't last long but Mumbai have a battery of six-hitters. In walks, Kieron Pollard. Holder has conceded 66 off 30 balls against him. Pollard charges down the track first ball, Holder slips in a short ball but it's down the leg side and goes for five wides. On the next ball, Sid Kaul messes up his slide and lets one go through for four.

All this while, Kishan has been off strike. He tries to resume against Umran Malik, looking to swat one through the off side but manages only an outside edge and Saha pouches it, and a whirlwind knock, of 84 off 32 balls, comes to an end.

Rashid Khan brings normality to the proceedings. At least for one over. He concedes only five and sends back Rohit Sharma, Mohammad Nabi taking a tumbling catch. But Kishan has moved to 63 off just 22 balls. Sampath Bandarupalli tells me only two players have scored more runs inside powerplay in the IPL: Suresh Raina (87 vs KXIP in 2014) and Adam Gilchrist (74 vs Delhi Daredevils in 2009). You can check the full list on Ask Cricinfo.

Hardik Pandya comes in at No. 3. He has a strike rate of only 55 against Rashid.

Kishan gets to fifty in 16 balls

Pandey brings on Jason Holder, Sunriser's best seamer this season. But the carnage continues. After Rohit pulls the first ball for a four, Kishan hits a six and two fours to bring up his half-century. Off just 16 balls. AskCricinfo tells me only three men in the IPL have done it in fewer balls.

Ishan Kishan slog-swept the second ball of the match for a six but Mohammad Nabi darted in the next four deliveries, to finish the over with just eight runs.

But there is only one way tonight for Mumbai. Kishan smashed four successive fours in the next over, bowled by Siddarth Kaul. He ended the over with a couple to midwicket.

Three more boundaries in Nabi's second over and Mumbai are off.

The actual surprise, though, is Manish Pandey is captaining Sunrisers tonight. Rohit Sharma says the numbers are scary but they will just come out and try to enjoy the game. They have made two changes: Krunal Pandya is back, while Piyush Chawla is making his debut for them. Saurabh Tiwary and Jayant Yadav are out.

Pandey says him captaining the side was a last-minute call. Kane Williamson is having a niggle and Bhuvneshwar Kumar picked up a finger injury during the last game. Mohammad Nabi comes in for them.

Here are the playing XIs:

Yes, a miraculous miracle. That's what Mumbai Indians need to qualify for the playoffs. In cricketing terms, they need to beat Sunrisers Hyderabad by 170 runs to have their net run rate (-0.048) higher than that of Kolkata Knight Riders' (0.587). So far, the biggest margin of victory in the IPL has been 146 runs, when Mumbai Indians trounced Delhi Daredevils in 2017.

Mumbai had done something similar in 2014, remember Aditya Tare running wild with his face covered with his shirt and Rahul Dravid flinging his cap in disgust? But this time the task is even more Herculean. And if Sunrisers win the toss and opt to bat, Mumbai's chances will end then and there itself.

Here is what Mumbai might be looking at: Batting first, score 250 and then bowl Sunrisers out under 80. But the reality is, even scoring 150 has been a tough ask on these pitches, let alone 250.
-
---
Related Articles
HOT TRENDS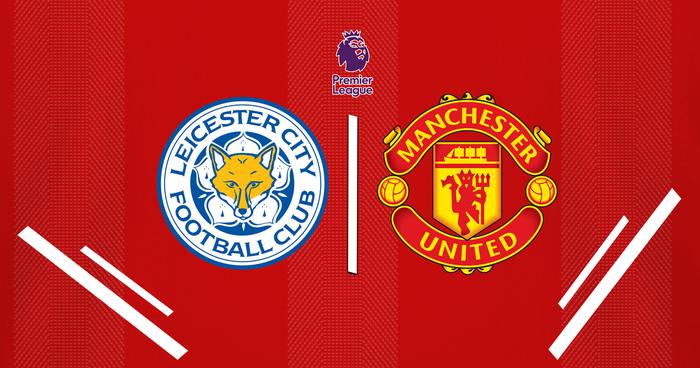 HOT TRENDS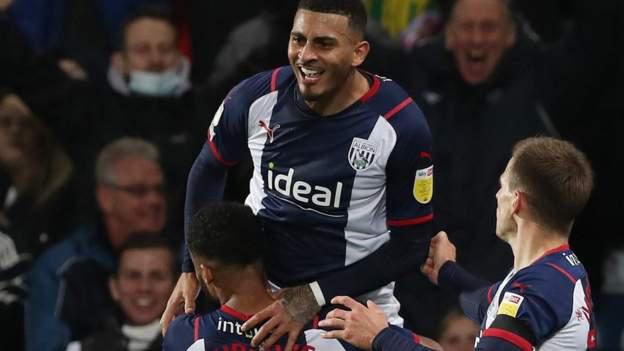 HOT TRENDS