Barcelona vs Elche result: Robert Lewandowski scores two more goals as Barca go top in La Liga
-
Barcelona are back at the top of La Liga and their star scorer Robert Lewandowski is a big reason for it, adding to his league-leading total with another two goals in a 3-0 win over last-place Elche at the Camp Nou.

An early red card shown to Elche captain Gonzalo Verdu only made things easier for Barcelona, who remain undefeated on the season with five straight wins following a season-opening 0-0 draw. If Real Madrid can't defeat Atletico in Sunday's Madrid derby, then the Blaugrana will be the La Liga leader entering October after the upcoming FIFA international break.

Lewandowski opened the scoring with a clinical goal about 10 minutes before the halftime break, with an easy tap-in on a cross by left-back Alejandro Balde, who was active in attack.

Barcelona forward Memphis Depay doubled the advantage just before the break with a solo effort for his first goal of the season. The Dutchman received the ball in the box with his back to goal, and then spun his defender and violently fired it into the roof of the net for the spectacular finish.

Elche got just one shot off in the match and were never a real threat and Lewandowski's second goal of the match sealed the result. It also fell to him on a platter: He ran onto a loose ball in the box and calmly slotted it into the back of the net. The brace gave him eight goals in six La Liga matches.

Barcelona will be back in action after the international break on Saturday, Oct. 1 when they travel to face Mallorca. Elche will be on the road again at Rayo Vallecano on Monday, Oct. 3 and they'll start the month in last place.

For just €45 million Barcelona bought themselves quite the solution to matches like Saturday when the opposition is content to park the bus. Last season, defensive teams like Elche, which Barcelona sees often in La Liga, frustrated the Blaugrana and more often than not took points, including at the Nou Camp. The negative results often boiled down to Barca's inability to find the breakthrough goal.

This season there's a sense that the goal is only a matter of time because of Lewandowski's presence in the box. It didn't happen for them in the season opener against a Rayo Vallecano team that packed it in from the opening minute, but that match has proven to be the outlier so far in La Liga.

As with any pure scoring forward, Lewandowski is the first to react and knows exactly where to be and what to do — often simply applying a simple touch on his finishes as he did against Elche. He cleaned up two situations in front of goal that would've been left wanting last season.

In addition to Lewandowski's standout performance, Frenkie de Jong excelled in the Sergio Busquets role with his inventive passing and vision. He never wanted to make the simple, easy pass. He tried to be creative and Barcelona need players like him who don't want to play it safe if they're going to unlock teams like Elche.

Pedri and Gavi are cut from the same cloth as De Jong, and with the pressure off the team after Lewandowski's opener, they also expressed themselves in the second half. Ousmane Dembele also put in a shift at right wing, though the end product is not always there as has been the case throughout his career.

Alejandro Balde's performance at left-back was another reason for Barcelona's success on the day. Another key to penetrating a defensive block is having the wide players that join the attack to good effect, and Balde did just that with his runs into space and his crossing.

Real Madrid are perfect so far this season. And Barcelona have come real close to it. Both teams are scoring at will and they have the best goal difference in the league. It's already feeling like the title is going to come down to the head-to-head battles between these two giants. The first one is set for mid-October (weekend of Oct. 16 with details yet to be announced).

Barcelona will have two Champions League battles against Italian side Inter Milan, and two winnable La Liga matches (at Mallorca, vs. Celta Vigo) before then. Real Madrid have to contend with Shakhtar Donetsk for two matches in Europe, and two gritty La Liga foes in Osasuna and Getafe. There's every chance these two teams are tied atop the standings for the first high-stakes showdown.

80th min.: Chance Barcelona. What an opportunity for Ronald Araujo, who was all alone in front of the 'keeper after a set piece found its way to him. But he went for the acrobatic finish which he shanked wide. He was not offside and all alone.

78th min.: SUB Elche. Center-back Pedro Bigas picks up what looks like a groin injury and has to come out. Diego Gonzalez replaces him.

75th min.: Chance Barcelona. Scoop pass by Pedri to Ansu Fati, and his first time cross across the six-yard box just misses Raphinha, who was crashing the opposite post. Nearly a fourth.

73rd min.: YELLOW to Barcelona. It's shown to Ferran Torres who just came into the game and committed a dangerous tackle to win the ball back. About five minutes earlier, Elche's Nico Fernandez also got a yellow for a challenge on Lewandowski.

72nd min.: SUB Barcelona. And after that chance, Lewandowski is out of the game. His replacement, Ferran Torres, will be eager to jumpstart his season in these final 20 minutes.

71st min.: Chance Barcelona! It's Lewandowski who nearly got his hat trick! Gavi fed him the ball and it got caught in his feet in the box, but he still got a shot off and it finished high of the target.

68th min.: SUBS Elche. Josan (for Tete Morente on the right wing) and Ezequiel Ponce (for Lucas Boye at center forward). We'll see if Ponce can get his team's first shot on target in this game.

59th min.: SUBS Barcelona. Ansu Fati (for Memphis Depay), Raphinha (for Ousmane Dembele), and Hector Bellerin (for Eric Garcia) are in the game. Lewandowski remains on the hunt for more goals. Bellerin will be the right-back, with Jules Kounde moving to center-back.

53rd min.: SUBS Elche. Nico Fernandez (for Fidel wide left) and Domingos Quina (for Raul Guti in central midfield) are now in the game.

48th min.: Goal Barcelona! It's Lewandowski again. A cross into the six-yard box from the right by Ousmane Dembele squirts out to Lewandowski who runs onto it and places it where the goalkeeper was not. That was so easy. It's goal No. 8 for Lewa.

46th min.: The second half is underway. Barcelona introduce Gavi for Franck Kessie, who was on a yellow and living dangerously.

Halftime: It was all Barcelona from the start, especially after the red card to Elche for denial of an obvious goal-scoring opportunity. Down to 10 men, Elche were overwhelmed with the waves of attacks and all the Barcelona numbers in and around the box. Hard to believe there won't be more goals coming in the second half.

44th min.: Disallowed goal for Barcelona. Pedri scores, but he was offside on the touch by Lewandowski in front of goal. The Elche resistance seems to have let up — Barcelona are getting into the box with ease.

41st min.: Goal Barcelona! This time it's Memphis Depay who gets the ball inside the box with his back to goal. And the Dutch striker just spins off the defender (John) and blasts the ball with his left into the roof of the net. He schooled him. It's 2-0 Barca.

34th min.: Goal Robert Lewandowski! The ball goes from the right side to the left where left-back Alejandro Balde crosses it into the six-yard box. Lewandowski sweeps it in on the doorstep at the back post.

The VAR rules there was no offside on the play:

28th min.: For the second time in the last 10 minutes Franck Kessie's arm once again makes incidental contact with the face of an Elche player and the visitors want a second yellow shown to the Barcelona midfielder. He's risking it, but the referee keeps the cards in his pocket.

26th min.: Barcelona chance. On the heels of their fourth corner of this first half, Barcelona's De Jong fires from outside the box and it's another save by Elche goalkeeper Edgar Badia.

23rd min.: Elche goalkeeper Edgar Badia with two stops in a matter of a couple of minutes. First it was Frenkie de Jong letting loose from distance, and then it was Memphis Depay dancing in the box and unleashing a shot on goal, but the 'keeper kicked it away for a corner.

Despite the chances, Barcelona need more intensity, urgency, and speed in their movements. De Jong is the player who seems to have the killer pass in him today. Depay is eager to create and take on defenders one-on-one.

13th min.: RED CARD to Elche! Captain and center-back Gonzalo Verdu is sent off after he tackled Robert Lewandowski who was sprung in behind by Frenkie de Jong. He was through on goal and it was an American football tackle from Verdu that stopped him. Elche down to 10 men.

5th min.: YELLOW CARD to Barcelona. Franck Kessie gets it for a stray arm into the face of Lucas Boye whose nose is bloodied. Elche's Argentine forward is getting some more treatment on the sideline.

1st min.: Barcelona kick off the match in their traditional colors. Elche are in white and their 5-4-1 formation is immediately clear. Barcelona goalkeeper Marc-Andre Ter Stegen is the captain for today's match.

5 mins from kickoff: Turns out Ousmane Dembele spent the night at the hospital for the birth of his daughter, but he starts anyway. He insisted with Xavi that he play.

20 mins from kickoff: Big day for Franck Kessie in the heart of the Barcelona midfield. He makes his first La Liga start with only 37 minutes of La Liga action with cameos off the bench.

90 mins from kickoff: Based on the history between these two teams, it seems like the only real suspense for this match is just how many goals Barcelona will score against Elche.

Xavi Hernandez has a full-strength Barcelona side at his disposal and there are five changes from the starting lineup that faced Bayern. In the back, Alex Balde returns at left-back alongside center-back Eric Garcia. Frenkie de Jong gets the nod over Gavi in midfield, where Franck Kessie replaces Sergio Busquets. Regular winger Raphinha makes room for Memphis Depay.

As if things weren't bad enough for Elche, reports in Spain say that a stomach virus has swept through the locker, affecting several players. Pere Milla has still not recovered from it and will sit out. Elche manager Francisco Rodriguez, who is going with a five-man backline, will also have to do without Omar Mascarell and Pol Lirola due to injury. Barcelona loanee Alex Collado, who has one of Elche's goals on the season, will begin the match on the bench.

UK: The match will be on LaLigaTV in the UK which can be streamed on Premier Sports' Player and Amazon Prime Video.

USA: All La Liga matches stream on ESPN+ in the USA.

Canada: TSN has the rights to La Liga in Canada and will be making the game available on its streaming platforms.

Australia: All the action from La Liga is streamed on Optus Sport in Australia.

We know how these David vs. Goliath matches typically go: It's one-way traffic, and sometimes big clubs have their way with the minnows and goals are flowing (see Barcelona vs. Viktoria Plzen which finished 5-1). Other times it's a real struggle for the giants (see Barcelona's scoreless draw vs. Rayo Vallecano to start the La Liga season).

So betting goal totals, sides, or spreads (handicaps) is tough to do when the game sets up like this, and the odds are often not attractive enough for the risk. Props and parlays are usually the way to go.

Since it's clear that Barcelona are the better side and should win the match, but it's unclear whether they will be able to bury Elche under an avalanche of goals, they're superior enough to be at least a goal better in each half. Real Betis (3-0 winners) and Villarreal (4-0 winners) have been able to win both halves against Elche this season, and both happened to come at home.
-
---
Related Articles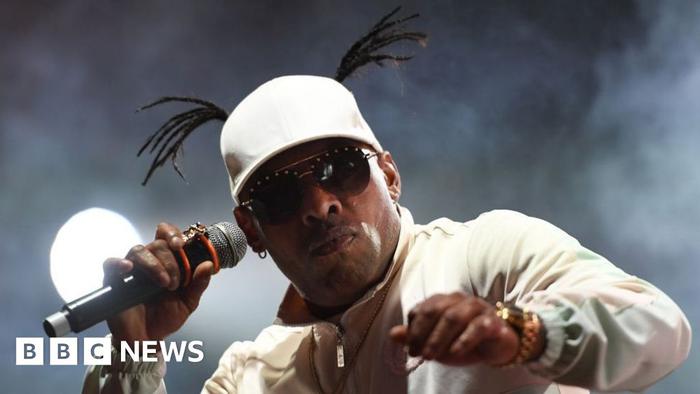 HOT TRENDS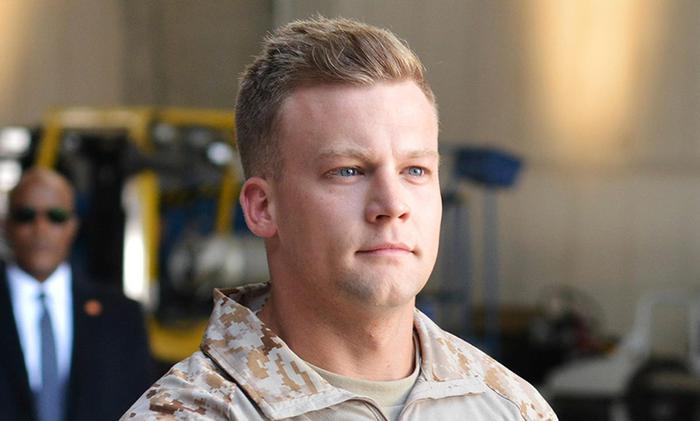 HOT TRENDS