Bazaarvoice goes all-in on creator marketing with the acquisition of Affable.ai
-
Consumers are shopping and buying very differently from a couple of years ago. They are shifting from searching and buying to looking to social platforms and other consumers for advice and recommendations.

That means platforms like Bazaarvoice, which offer full-funnel User-Generated Content (UGC) solutions, have an opportunity to help companies create the content and experiences consumers are looking for to help them make the right decisions.

Bazaarvoice's acquisition of creator marketing platform Affable.ai now enables the company to create a single "content supply chain" solution that drives ROI across the complete shopper journey.

When Keith Nealon joined Bazaarvoice as CEO in January 2020, the firm was already a market leader for ratings and reviews capabilities. But, as he explains, ratings and reviews are bottom-of-the-funnel capabilities consumers use to validate their purchase decisions. They work, but Nealon argues that there are many more opportunities for UGC across the entire shoppers' journey.

That shopper journey has changed, with many consumers discovering products on social platforms, as well as through search, and ending up on a retailer or brand site. Nealon explains:

What we wanted to do was build a full-funnel platform, not just bottom of the funnel, that enabled our customers, which are brands and retailers, to capture the consumer at the point of product discovery, whether that was on a social media platform or on their own site, and then pull them through the buying funnel to the purchase phase, right, and use ratings and reviews to convert them to customers. So, we built and acquired technology to enable us to do that.

It's one thing to build a platform like this to support companies, but that platform needs to be filled with something to get value from it, says Nealon. For marketers, that something is content: inspirational content to capture attention, product details content, and ratings and reviews to drive conversions.

Nealon points out that content can't come only from the brand. It should also come from shoppers, brand ambassadors, and, most recently, creators. The best sources of non-branded content come from these three groups. So, Bazaarvoice built a content supply chain that retailers and brands use to scale their content acquisition needs.

Bazaarvoice has been stitching together that supply chain over the last four years, including the acquisition of Influenster in 2019, a product discovery and reviews platform with six million community members, and Curalate, a visual commerce solution in 2020. Now, it's added a creator marketing platform, Affable.ai.

Some might think that creator and influencer marketing are the same thing. But there are differences, as Colby Smith, General Manager of Social Commerce at Bazaarvoice, explains:

I think that the way that the industry now classifies it is that creator is an umbrella term for anyone who might be incented to make a social post or create content on behalf of someone else on behalf of a brand or a cause. Influencers are a subset of creators. You can think of them as the people that do it for a living. But not all creators do it for a living. For some people, it might be their side hustle. Some people might be just starting out, and they eventually want to do it for a living. In order to get there, they need to build up their audience and build up their followers and so on, but everyone's a creator."

Creators are specialists who bring a dedicated audience that provides value to brands for brand awareness. They are good at speaking and creating quality content. With Creators, retailers and brands get what Smith calls "a two for one:"
• They post on social for brand awareness.
• The brand can bring the content into retail channels or websites for conversion opportunities.

As a creator marketing platform, Affable helps retailers and brands manage the entire creator relationship:
• It helps them find the right creator (53% of shoppers identify themselves as USG creators.)
• It helps find the right one for a project and activate them (reach out and sign them up).
• It manages the campaign, ensuring the creator produces the content under the brand's guidelines (there is a level of brand control).
• It reports on the ROI delivered by the creator.

Affable has a new AI-based search called Skye that helps unearth creators a brand has yet to work with. Brands can find creators by category, search phrases, or audience type, enabling them to find the right creator with the right audience.

But reporting might be most important for brands who want to know if working with a creator is worth the time and energy (and money). Smith says that determining creator ROI usually ends with top-of-the-funnel metrics like reach, impressions, and Earned Media Value (EMV). But Bazaarvoice takes it further.

Bazaarvoice's platform works across thousands of brand and retail sites, so it can take all the top-of-funnel metrics from a creator engagement and add all the conversion impact data it captures to provide a full-funnel view to brand managers and digital marketers. Basically, they can see the ROI impact across the shoppers' journey.

So why do brands need creators? Nealon attests that brands can't keep up with creating content. Too many channels and platforms exist to reach consumers, and infinite competition exists. He said 60-90% of a marketing budget is spent creating owned content.

There's also a bias with owned content. Consumers don't necessarily trust it, preferring user-generated content because it comes from people like them or people they see as trustworthy. Nealon said they see this clearly in the data. Smith suggests that 83% of shoppers trust creator content more than brand content.

Creators, everyday shoppers, and brand ambassadors help brands scale the right types of content that shoppers are looking for. Bazaarvoice focuses on the micro-nano creator set, saying that these creators are better for conversion because they are subject matter experts or highly authentic.

There's a privacy benefit for brands and retailers as well. As Apple continues to make privacy changes and other privacy-related regulations impact brands, Bazaarvoice is seeing increased spending for creators. Nealon argues that we won't see this change as the industry matures because creators can drive real results, and the Bazaarvoice platform can show that.

This is all about trust and authenticity. Retailers and brands relying on their own branded content to drive conversions risk losing customers. Whether paid or not, creators love sharing their opinions of products on social media and are seen as more trustworthy (even when they may not be). Even when brands work with a creator and have some level of brand control, that creator is still seen as more trustworthy than the brand.

The work involved in finding the right creators and managing the relationship from start to finish, including measuring the impact of that relationship is great, and making a mistake can have long-term impacts. It makes sense that a platform like Bazaarvoice brings these capabilities in-house and combines them with other UGC capabilities, especially when they can track the impact back to ROI.

At a time when traditional advertising is losing its luster, creator marketing is a solid strategy to take up the slack. It's a not replacement (at least not yet), but it's certainly getting the attention of more marketers.
-
---
Related Articles
HOT TRENDS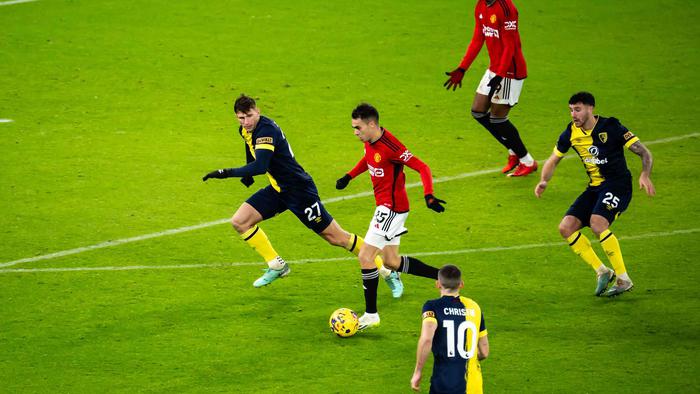 HOT TRENDS