BBC special programmes to celebrate our right to explore to Wales' outstanding landscapes
-
This week Green Space Dark Skies marked the end of its journey through some of Wales' iconic National Parks and Areas of Outstanding Natural Beauty with a Finale film on Wales' highest mountain, Yr Wyddfa (Snowdon). This will form part of a fifteen-minute film captured through events at the UK's four highest mountains including Scafell Pike, Ben Nevis and Slieve Donard and will be broadcast in a BBC Countryfile special and made available free online.

Wales' busiest mountain sees over 600,000 visitors every year, which is why organisers Walk the Plank kept the date and exact location secret, and the number of specially invited local performers limited, to ensure the landscape is both protected and respected.

With its fragile landscape, and unique, rare flora and fauna, Yr Wyddfa (Snowdon) has been designated a National Nature Reserve and is one of 18 International Dark Skies Reserves. While Green Space Dark Skies is encouraging people to get out and explore the countryside, the project is seeking to positively promote our responsibility to take care of it for future generations, and uses specially designed, hand-held, low impact Geolights, which have been developed to be sensitive to the night-time environment and emit no more light than is necessary for the event.

Emyr Williams, Snowdonia National Park Authority Chief Executive says, "Snowdonia is the perfect place to experience stunning scenery and the various sounds and textures that nature has to offer, but these landscapes can also be very fragile.

"We are purposed to protect our communities and the environment and also enhance the biodiversity and dark skies of the area.

"The Green Space Dark Skies Finale film will be an opportunity to further promote responsible messaging to potential visitors."

Performers from CircoArts (Llanberis) and art students from Coleg Menai Art College (Bangor) created patterns in the landscape with specially designed Geolights which were captured on film.

Viewers and Lumenators alike are also encouraged to share stories, photos and recordings of their own connections to the Welsh landscape through Green Space Stories, which will form part of a national archive available for anyone to view.

Liz Pugh, Creative Producer, Wales, for Walk the Plank said:

"The films celebrate the diverse landscapes shaped by the extraordinary geology beneath our feet wherever we step in Wales. Our journeys have taken hundreds of people across ancient pathways or brought us into contact with today's uses for land that once powered the extractive industries of Wales – like mining and quarrying.

"Artists and scientists have brought their poetry, their learning and their imaginations into the work – and the films convey what can happen when we add ordinary people who took part in an act of collective endeavour rooted in landscape."

The most recent event on Ynys Mon / Anglesey AONB is now available to watch – free – online. Participants, known as Lumenators, took a unique journey through the 'Copper Kingdom' of Mynydd Parys and Porth Amlwch, carrying the low emission Geolights. The event featured a soundtrack created by Bardd – a collective led by Anglesey-born beatboxing legend Mr Phormula (aka Ed Holden), 2015's Wales young people Poet Laureate, Martin Daws, and multi-instrumentalist Henry Horrell.

Green Space Dark Skies places environmental and social sustainability at the heart of its design and delivery; highlighting the value of the natural environment as a core purpose and delivering significant measurable positive impact. Green Space Dark Skies will be a carbon net-positive project* combining exemplar low-emissions production with climate investments.
-
---
Related Articles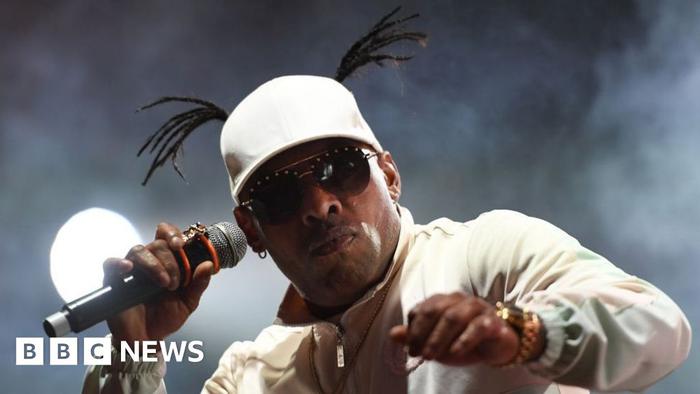 HOT TRENDS