Boat Story: High-octane BBC drama filmed in Redcar prepares to air
-
Daisy Haggard and Paterson Joseph were spotted filming for the BBC show on Redcar beach

It made headlines when camera crews were spotted on Redcar beach for a mysterious new BBC show last year - and now action-thriller Boat Story is preparing to wow audiences on primetime TV.

Crowds gathered in Redcar last November after camera crews descended on Majuba Beach to film the upcoming show. Back then, the project remained a mystery - with super sleuths living off just a few details including a washed-up fishing boat, the discovery of cocaine, and acting stars Daisy Haggard and Paterson Joseph.

One year on from filming, the drama, now known as Boat Story, is preparing to air. The show will follow two ordinary people who stumble across a haul of cocaine on a shipwrecked boat - and agree to split the cash.
• None READ MORE: Thousands of tiny rubber blue balls wash up on Teesside beaches
• None READ MORE: I visited Amazon's new £450m Wynyard centre ahead of 'tipping point' Black Friday and Christmas rush

But hot on the heels of Janet (Haggard) and Samuel (Joseph) is The Tailor, a "sharp-suited" gangster. The duo quickly find themselves entangled with police and masked hitmen - with the BBC promising twists, turns, and high-octane action.

Also appearing in the show is Tcheky Karyo (Baptiste, The Missing) playing The Tailor, BAFTA-winner, Joanna Scanlan (After Love, Notes on A Scandal), Craig Fairbrass (One Piece, Villain and Muscle) and Phil Daniels (Quadrophenia, House of Dragons).

Film crews were first spotted in Redcar in early November, when the busy Majuba Car Park was taken over by the production. A crane was drafted in to hoist the shipwreck onto the beach, near the sand dunes, with 'Lucy Jane, Whitby' seen scrawled across its side.

Crowds began to gather after Teessiders caught wind of the filming, and shortly after Haggard and Joseph were spotted on set filming in the foreground of Redcar's iconic steelworks, which has since been demolished.

However, this wasn't the last time Boat Story filmed in Redcar, with crews returning in February for more filming - and this time, were joined by a number of dogs.

Take a look at our gallery of images from filming below. You can watch Boat Story on BBC One at 9pm on Sunday, November 19.
-
---
Related Articles
HOT TRENDS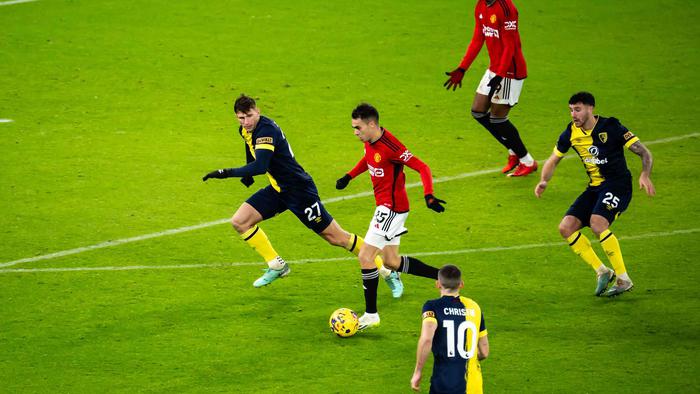 HOT TRENDS