Bobby Charlton funeral latest updates as Manchester United legend laid to rest
-
The shirt worn by Sir Bobby Charlton in England's 1966 World Cup semi-final victory could fetch £100,000 at auction.

The signed jersey was worn by the Manchester United legend against Portugal on July 26, 1966 in a game the Three Lions won 2-1 on the path to World Cup glory.

Sir Bobby scored both goals during the triumph at Wembley Stadium before England famously went on to beat West Germany 4-2 in the final four days later.

The shirt, which was part of the team's finest hour 57 years ago, was consigned to auction a year ago but is now being sold following Sir Bobby's death.

The 'hugely important piece' of football memorabilia is expected to fetch between £50,000 to £80,000 when it goes under the hammer at Hansons Auctioneers.

Hansons owner Charles Hanson said: "This important shirt was consigned to auction a year before news of Sir Bobby's passing emerged. It had long been scheduled for Hansons' November Sporting Auction. News of his loss came as huge shock to us all. We were deeply saddened.

"He was a football legend admired by millions. This was the shirt worn by an iconic player whose goals put England into the World Cup final and beat Eusebio's Portugal.

"It's a tribute, it's a memory and Sir Bobby's legacy will live on. I hope it's bought by the National Football Museum and put on permanent display or, perhaps, Manchester United. It's an ever-present reminder of what Sir Bobby did for his country. Memories of England's World Cup win in 1966 will never leave us.

"We are a proud footballing nation and Sir Bobby was part of the unforgettable team who achieved the ultimate glory. His 1966 World Cup shirt is a hugely important piece of football memorabilia. We could see bids reaching £100,000. It comes to us thanks to a West Midlands man who was a Littlewoods Pools winner in the early 1990s. He decided to invest in football memorabilia and bought the shirt for £9,200, equivalent to around £20,000 today, at a London auction in 2000.

"It was offered at what now seems a modest estimate of £10,000-£15,000. But that was 23 years ago, demand for football memorabilia has soared, England's 1966 World Cup glory has never been repeated and respect felt for Sir Bobby is immense."

The signed shirt, which is signed, 'To Bill, Best Wishes, Bobby Charlton', will be sold on November 14.
-
---
Related Articles
HOT TRENDS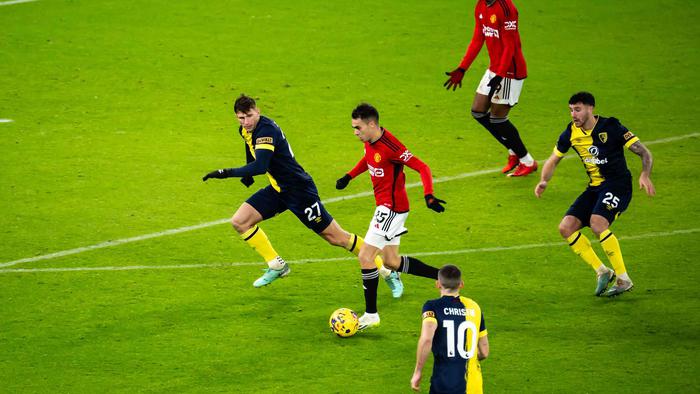 HOT TRENDS