Deal or No Deal viewers rip into 'tedious' ITV reboot
-
DEAL or No Deal viewers have been left ripping into the ITV reboot after a change of host and the prize fund being reduced.

The ITV version of the game show kicked off tonight, with Stephen Mulhern taking over from Noel Edmonds.

The prize fund has also been slashed from Channel 4's eye-watering £250,000 to £100k.

An insider previously told the Sun this was because of the cost of living, saying: "It's a strange sign of the times, but times are tough for ITV just as it is for all other companies across the country, and £100,000 is still a lot of money these days.

"Plus, Deal or no Deal was never about the winnings, it was always about the game and the camaraderie between the contestants, with some happy to walks away with nothing....or just 1p in some cases."

Although the game format has remained the same, some fans were left less than impressed by the shake up seven years on from the original.

People took to X to complain about the new presenter, saying that they no longer enjoy the programme.

One viewer joked: "Deal or No Deal doesn't work without an evil mystic law of attraction guru presenter. Mulhern way out of his depth. We will not be seeing his face on pub slot machines any time soon."

Another agreed: "Deal or No Deal was better when on Channel 4 hosted by Noel Edmonds. This new revamp is really tedious."

A third voiced: "I used to like Deal or No Deal but had to turn this new incarnation off because that presenter is terrible."

Others hit out at the reduced money pot.

One person exclaimed: "How can you bring Deal Or No Deal back and slash the top prize!"

A second indignant viewer added: "Has ITV run out of money or something? New series of Dead Or No Deal, and the jackpot is only £100k! Madness!"

However, a large amount of viewers also pointed out that they had always disliked the show, and the reboot was no worse than Channel 4's version had been.

One person shared: "Deal or no deal was s***e a decade ago! Now my god it's beyond rubbish."

Someone seconded: "After 5 minutes it all came flooding back to me how shite Deal or No Deal was."
-
---
Related Articles
HOT TRENDS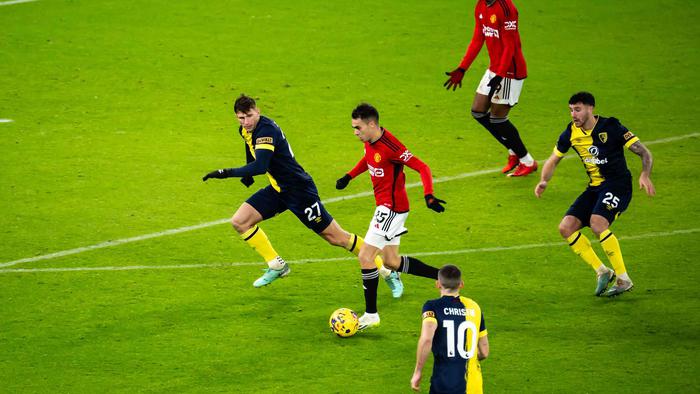 HOT TRENDS