Eintracht Frankfurt vs Bayern Munich: Oh wow, Neuer has a howler. What was that?
-
63' — Goal. Excuse me. What was that, Manu? Neuer makes a howler to concede a goal.

57' — Goal? Not exactly. Frankfurt have a goal ruled out for offside. Also Ryan Gravenberch is on for Bayern.
• Sadio Mane plays like he's been at Bayern Munich for a decade. Never has a player made a smoother transition into this team. What an excellent signing he is.
• Jamal Musiala continues to cook. This kid is truly special.
• Serge Gnabry is really benefitting from having Mane near him. The Senegalese striker seems to give Gnabry more confidence in his game, which has resulted in a clear uptick in performances.
• Eintracht Frankfurt have totally surrendered the midfield. It might as well not exist.
• 4-2-2-2 seems the way forward right now.

35' — GOAL! Musiala makes it 4-0 to Bayern in 35 minutes! Muller with the assist.

29' — GOAL! Sadio Mane scores on his Bundesliga debut! 3-0 to Bayern now.

Kickoff: We're underway in Frankfurt! The 2022/23 Bundesliga season is officially in progress!

One hour until kickoff: We have lineups! Julian Nagelsmann makes zero changes as he fields Bayern Munich in a 4-2-2-2 formation (as predicted by most outlets before the game). Will this setup do better than it did against Leipzig? Or will we see it exposed? Guess we'll have to wait and watch.

As far as Bundesliga openers go, it doesn't get much juicier than this. Bayern Munich face off against reigning Europa League champions Eintracht Frankfurt, in front of 50k of the league's most boisterous fanbases. It should be quite something.

Of course, for Julian Nagelsmann and the players, the objective remains the same. Keep winning, no matter what. Any slip up is a disaster, any moment of weakness will reverberate through the fanbase and the media for weeks to come. Thomas Muller once said that Bayern Munich players don't win games to savor the victory — they do it to enjoy a Sunday in peace. That's the kind of pressure we're talking about.

Even without Robert Lewandowski, the standards haven't changed. In fact, with the addition of superstar signings like Sadio Mane and Matthijs de Ligt, the expectations for this coming season are sky high. Let's see if the team can manage to live up to the hype.

While you're waiting for the game, why not check out our preview podcast? Listen to it below or at this link.
• If you're a new member, feel free to introduce yourself! We're very friendly! Also, we're from all parts of the world so don't feel shy if you're from a country that doesn't seem represented on the blog.
• If the comments section starts to slow down for you, just hit the refresh button and keep commenting. It's not necessary to have the whole comments loaded at one time while you're just casually following along.
• Keep the sorting to "newest" to easily follow the conversation. It puts the newest comments at the top.
• Here at BFW we celebrate every goal like they do in the stadium: with a chant. The goal chants are for everyone to participate in! Even if you're lagging behind the others, keep replying to the most recent call of the player's name. Even if you missed the first call, just start from the second, and so on.
• While swearing is allowed within reason, please be polite to your fellow posters and avoid gratuitous obscenities. Racist, homophobic, and misogynistic language is not allowed whatsoever.

Check out our beginners thread if you have any more questions. That's about it. Auf geht's!

Looking for an unending well of Bayern Munich content? Sign up for an SBNation account and join the conversation on Bavarian Football Works. Whether it's full match coverage and analysis, breaking news, podcasts or something completely different, we have it all.
-
---
Related Articles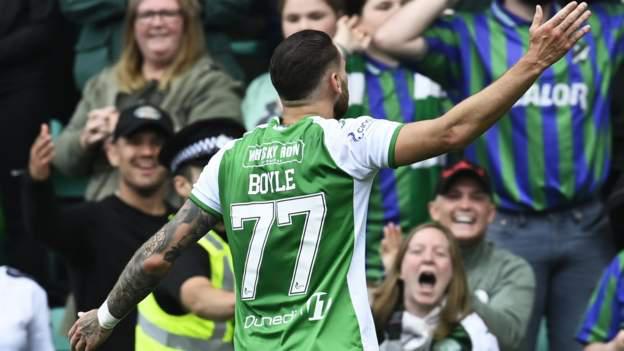 HOT TRENDS
HOT TRENDS