Emma Coronel: Umugore wa kabuhariwe mu biyobyabwenge 'El Chapo' yafunguwe ava muri gereza
-
Emma Coronel asa n'utarasibye iburanisha na rimwe ry'umugabo we i New York
Emma Coronel, umugore wa kabuhariwe mu gucuruza ibiyobyabwenge Umunya-Mexique Joaquín Guzmán uzwi ku izina rya "El Chapo" ufungiye muri Amerika, we yarekuwe asohoka muri gereza muri Amerika.
Emma w'imyaka 34, yemeye ibyaha byo gutwara ibiyobyabwenge akatirwa gufungwa imyaka itatu mu Ugushyingo(11) 2021, igihano cye nyuma cyaje kugabanywa.
Urwego rwa Amerika rushinzwe amagereza rwemeje ko uyu mugore yarekuwe, nyuma y'imyaka ibiri n'igice afungiye muri gereza i California.
Umugabo we ari muri gereza irindwa bidasanzwe muri leta ya Colorado nyuma y'uko yakatiwe gufungwa burundu.
Mu kwezi gushize, El Chapo yanditse ibaruwa n'intoki asaba ko umugore we n'abakobwa babo babiri bemererwa
kumusura muri iyi gereza.
El Chapo Guzmán w'imyaka 66, mu 2019 yahamwe no kuba umukuru wa Sinaloa cartel, itsinda ry'ubucuruzi bw'ibiyobyabwenge n'ubugizi bwa nabi ryo muri Mexique.
Abategetsi muri Amerika bavuga ko iri tsinda ryabashije kwinjiza muri Amerika toni 1,000 za cocaine, urumogi, methamphetamine na heroin.
Guzmán, hano ku ifoto yo mu myaka ya 1990, yamenyekanye cyane ku gutoroka gereza zirindwa bikomeye hamwe no ku bugome bw'itsinda yari akuriye
Ikiganiro cy'abagore kuri BBC Gahuzamiryango
Inkurikirane
End of podcast promotion
Abicanyi ba Sinaloa cartel, bashimuse, bakorera iyicarubozo, kandi bica abantu bo mu yandi matsinda nkaryo mu guhanganira kugira imbaraga.
Iri tsinda kandi rishinjwa guha ruswa abapolisi n'abanyapolitiki bo ku rwego rwo hejuru muri Mexique no muri Amerika yo hagati kugira ngo bafunge amaso ku mizigo y'ibiyobyabwenge yambukiranya imipaka.
Emma Coronel yahuye bwa mbere na El Chapo ubwo yari afite imyaka17 arimo guhatana mu irushanwa ry'ubwiza iwabo.
Se, Inés Coronel, yari umwe mu bantu bo hejuru muri Sinaloa cartel, ubu nawe uri mu gifungo cy'imyaka 10 muri gereza muri Mexique kubera gucuruza ibiyobyabwenge.
El Chapo yategekaga ririya tsinda aba mu bwihisho butandukanye mu majyaruguru ya Mexique nyuma yo gutoroka gereza mu 2001 ari mu kintu batwaramo imyenda yo kumesa.
We na Emma, wari ufite imyaka 18, bakoze umuhango wo kwemeza kubana kwabo nubwo bitazwi neza niba barashakanye mu buryo bwanditswe mu mategeko ya Mexique.
Emma, ufite ubweneguhugu bwa Amerika na Mexique, yagiye i California mu 2011 kubyarirayo abakobwa babo b'impanga, ibivuze ko abo bana ari Abanyamerika.
Mu 2014, El Chapo yafashwe nyuma y'imyaka 13 ahigwa, yoherezwa gufungirwa muri gereza irindwa bidasanzwe muri Mexico.
Abasirikare ba Mexique bajyanye Guzmán kuri kajugujugu nyuma yo kumufata mu 2014
Ariko byamufashe amezi 17 gusa ngo yongere atoroke, kuri iyi nshuro
yaciye mu muhora wacukuwe neza munsi y'ubutaka ushyirwamo inzira nk'iya gariyamoshi ukagenda ukagera neza munsi y'akumba yari afungiyemo.
Mu rubanza rwe, abashinjacyaha bavuze ko Emma Coronel yagize uruhare rukomeye mu gutorokesha umugabo we.
Emma yashinjwe kandi kuba intumwa y'umugabo we hombi igihe yari afunze n'igihe yari yaratorotse, agatanga amabwiriza ye ku bakozi be, ku bahungu be n'abagore be ba mbere, bazwi nka Chapitos (ba Chapo bato).
Nyuma yo gutoroka gereza mu 2015, Guzmán yabashije kwihisha amezi atandatu mbere y'uko ingabo zidasanzwe za Mexique zimufatira hanze y'ahitwa Los Mochis, muri leta avukamo ya Sinaloa muri Mexique.
Hashize umwaka umwe yahise yohererezwa Amerika aburanishirizwa i New York.
Emma Coronel yaravuzwe cyane mu itangazamakuru kuko atasibaga mu cyumba cy'urukiko i Brooklyn aho umugabo we yaburaniraga.
Yabaga yambaye neza cyane bikurura imboni ya buri wese, kandi agasekera akanapepera umugabo we yicaye muri rubanda.
Emma yitabiriye kenshi urubanza rw'umugabo we i New York rurangiye nyuma nawe arafatwa arafungwa
Yabwiye
ikinyamakuru New York Times ko atazi iby'ubuhamya bw'ubugome bw'umugabo we bwatanzwe mu rukiko, ahubwo amuzi "nk'umubyeyi mwiza, inshuti, umuvandimwe, umuhungu, n'umugabo wanjye".
Ubwo Guzmán yahamwaga n'ibyaha muri Gashyantare (2) mu 2019, we n'umugore we mu rukiko bararebanye berekana intoki z'ibikumwe.
Emma Coronel yakomeje kwidegembya indi myaka ibiri kugeza ubwo nawe afatiwe ku kibuga cy'indege kiri hafi ya Washington DC, muri Gashyantare 2021.
Yashinjwe kuba yari azi neza ibikorwa bibi by'umugabo we kandi "yumvaga neza urwego ubucuruzi bw'ibiyobyabwenge Sinaloa cartel yari iriho".
Yaje kwemera icyaha cyo gutwara ibiyobyabwenge no kweza amafaranga yabonetse mu nzira mbi (iyezandonke).
Igihe akatirwa, Emma yasabye kugirirwa impuhwe kubera abana be. Yabwiye umucamanza ati: "Ndabinginze ngo ntimureke bakura badafite nyina."
Yakatiwe gufungwa imyaka itatu, nayo yaje kugabanywa kugera ku irekurwa rye kuwa gatatu.
Ibyo azakora ahazaza ntibizwi, gusa ubusabe bw'umugabo we ko bamwemerera
akamusura, buvuze ko ashobora kwerekeza i Colorado kumusura.
Muri iyo baruwa, El Chapo Guzman avuga ko abakobwa babo, ubu bagize imyaka 12, bari "kwiga muri Mexico kandi bashobora gusa kujya gusura papa wabo mu biruhuko, inshuro ebyiri cyangwa eshatu mu mwaka iyo zibaye nyinshi."
2023 BBC. BBC ntibazwa ibivuye ku zindi mbuga.

-
---
Related Articles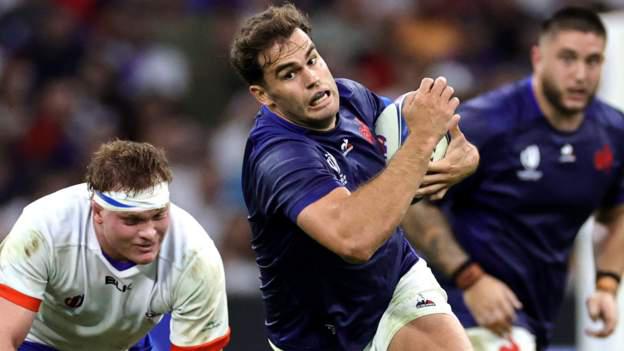 HOT TRENDS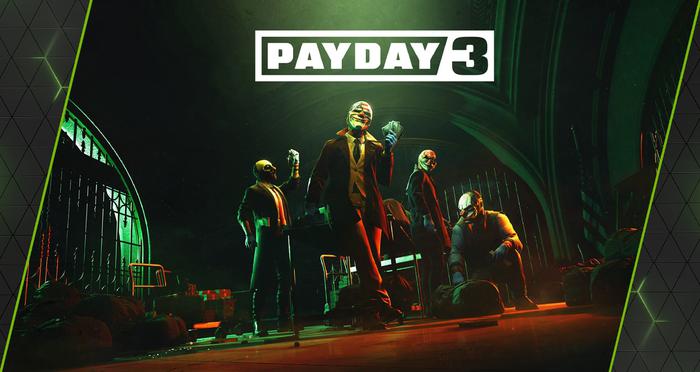 HOT TRENDS