Football Daily | Free-scoring San Marino and their (relatively) red-hot form
-
In the middle of a neat parade of shops in the heart of San Marino, you'll find Micronics, a computer shop that, at first glance, appears entirely unremarkable. Step inside and you might catch a glimpse of football memorabilia, and a familiar face behind the counter. The shop is owned by 52-year-old Davide Gualtieri, who scored the most famous goal in his national team's history against England after just 8.3 seconds in 1993. England went on to win 7-1 but the opening act proved a perfect punchline for the Graham Taylor era – and Gualtieri still gets Scotland fans calling in to say thanks. "For San Marino, that goal was like winning the World Cup," Gualtieri said earlier this year. For this team, every goal is precious – they have only scored 31 in their entire history. Between September 2021 and October 2023, the team still reliably glued to the bottom of the world rankings scored one competitive goal. They lost 5-0 to Albania, 10-0 to England, 1-0 to 10-man Saint Lucia, 2-0 at home to Malta, 6-0 to Finland, and even shipped five (in two games) to Northern Ireland.

Their Euro 2024 qualifying record read: played seven, lost seven, scored 0, conceded 24. Then something entirely unexpected happened. No, they didn't start winning, or even drawing games – let's not get ahead of ourselves. But against Denmark, a team ranked 188 places above them, San Marino did a goal. And not just any goal – an equaliser, lashed home by Alessandro Golinucci from a corner. They still lost, but only 2-1, and last Friday they did another goal, Simone Franciosi bundling home in a 3-1 defeat in Kazakhstan. The attendance at the Astana Arena was 56,310; San Marino's entire population is around 34,000 – and the players celebrated like the whole country was there.

"WE SCORED WE SCORED WE DID IT AGAIN," roared @SanMarino_FA, an unofficial feed on Social Media Cesspit TwiXer. "FRANCIOSI YOU EFFING LEGEND." The account, which has helped draw attention to the tiny republic's football exploits, is run by Martino Bastianelli, a Dutch follower of the team whose name would fit nicely on the Sammarinese substitutes' bench. In their final qualifier at home to Finland, could San Marino make history by scoring in three successive games? Things looked bleak after falling behind, but at 2-0 down in stoppage time, they won a penalty. Up stepped Filippo Berardi, who sent the keeper the wrong way and slotted into the corner. "VELWOEBFJDKALANDBDJCNALAKSNDNXXBDBDJJEKSNDDNNDXNXNCNCNC," posted their Netherlands-based hype man. We couldn't have put it better ourselves.

The next challenge for La Serenissima is to win a game, for the first time since a 1-0 friendly victory over Liechtenstein in 2004. Fans are calling for a game with Gibraltar, fresh off the back of that 14-0 hiding by France. If they can maintain their current (relatively) red-hot form, then games in the fourth tier of next year's Nations League might offer the chance of a first-ever competitive win. San Marino may have no chance of actually qualifying for a tournament, or inflicting any more damage on a heavyweight than Gualteri did 30 years ago, but they have their own dreams to chase. And yes, we may have written a lengthy diatribe yesterday about how minnows getting gubbed in qualifying "is good for almost nobody" – but football, like Football Daily, contains multitudes and San Marino, the world's greatest losers, deserve their place among them.

QUOTE OF THE DAY

"The way I went about it, people gave me praise … it was too much. That's just what I'm like. I understand some people prefer to shy away from it, but I'm different. I'm just being myself. Even clubs now are being careful now when they do medical checks, all the way from Premier League to League Two, which is massive. In our game we talk about injuries but you never think about cancer" – Sol Bamba, the former Cardiff and Middlesbrough defender, talks to Dominic Booth about how his world was thrown into tumult by non-Hodgkin lymphona, his bond with Neil Warnock and his move into coaching.

In the boys' U-11 league in Maryland, way back when, there was a rule that if you were 6-0 up at half-time you were not allowed to score more in the second half to give the other team a chance and not be traumatised so as to Stop Football. I never did see any French national players in our league, come to think of it" – Jeremy Foxon. Send any letters to [email protected]. Today's letter o' the day winner is … Jeremy Foxon, who lands a copy of Arsène Who? by Ryan Baldi. We've more to give away all week, so get typing.

The latest Football Weekly podcast is here, here, here.
• None This is an extract from our daily football email … Football Daily. To get the full version, just visit this page and follow the instructions.
-
---
Related Articles
HOT TRENDS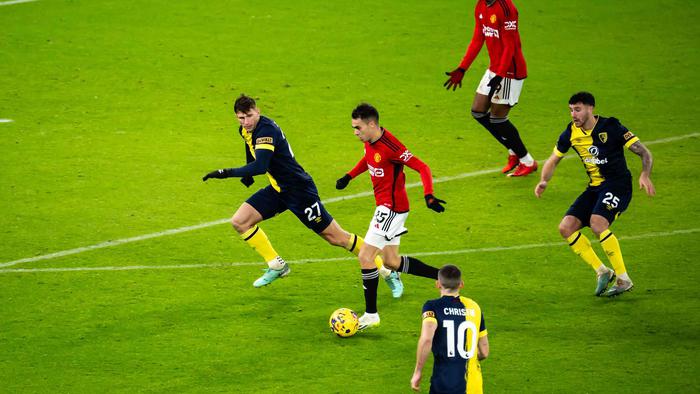 HOT TRENDS