Georgia boils Caucasian grape candy as wine harvest ends
-
[1/4] George Piradashvili, hotelier, vineyard owner and producer of the churchkhela delicacy, a Georgian sweet snack made from leftover grape juice, flour and walnuts, poses for a picture in the city of Telavi, Georgia, October 8, 2023. REUTERS/Roman Churikov/ File Photo Acquire Licensing Rights

TBILISI, Nov 17 (Reuters) - Georgia's grape harvest may be over, but vineyard owner and hotelier George Piradashvili's work for the year is far from finished.

At his winery in the eastern region of Khakheti, Piradashvili is boiling leftover grape juice from this year's harvest - on strings, together with flour and walnuts, to produce a signature delicacy: churchkhela.

Throughout Georgia, the sticks of hard-boiled grape juice studded with walnuts hang from market stalls and shops.

Piradashvili said Georgians often stock up on churchkhela as a compact energy snack for hunting or travelling: "You can compare it to Snickers or Mars."

Much of the culture of Georgia, sandwiched between Russia and Turkey on the southern slopes of the Caucasus mountains, centres on its millennia-old culinary and winemaking traditions.

Its cuisine is distinctive and diverse, from khachapuri pastries swimming in butter and eggs to meaty khinkali dumplings from the northern mountains.

Chewy churchkhela sticks go some way to sweetening an otherwise heavy and often spicy diet.

The grape juice must be stirred to prevent it setting too soon as it boils and thickens in great vats for hours on end - a highly physical task.

For tourists, the brownish-purple candy, costing less than a dollar a stick in the capital Tbilisi, can take some getting used to.

"Right at the beginning I didn't like it very much, it was very strange," said Fabrizio, from Argentina. "But as I tried more and more, it had a very good taste."

It's not a problem Georgia's children have, though.

"I'm taking this one for my nephew," said Gvantsa Ghedashvili. "Normally, I buy it for New Year. But I couldn't miss this chance."
-
---
Related Articles
HOT TRENDS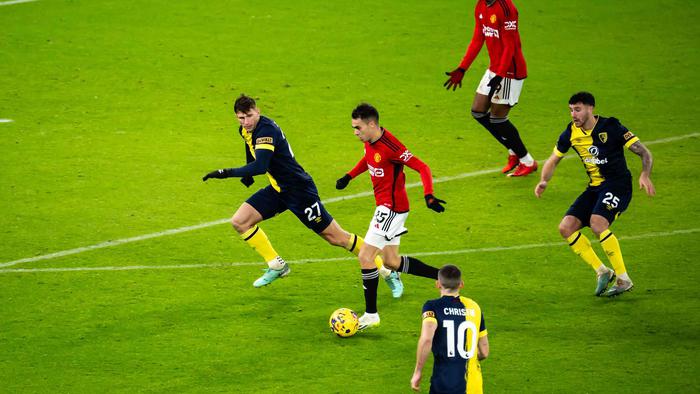 HOT TRENDS