Grace Van Dien says she's turned down acting jobs after gross encounters with producers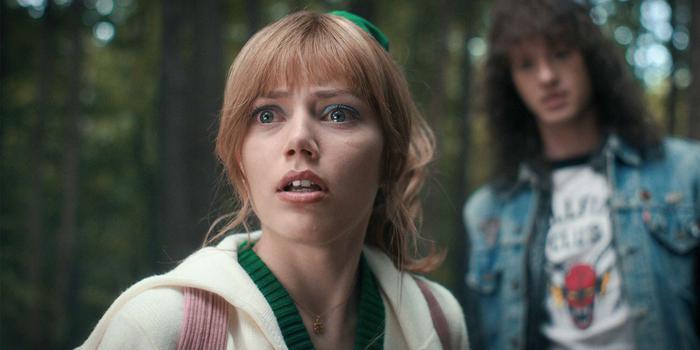 -
The Stranger Things breakout said she has been focusing on Twitch streaming after being propositioned by an unnamed movie producer.

Grace Van Dien scored a breakout role playing doomed cheerleader Chrissy Cunningham on the hit Netflix series Stranger Things, but her experiences in Hollywood haven't all been positive.

During a recent Twitch livestream, Van Dien, 26, said she has turned down acting projects and focused more on streaming after some awful industry experiences — including working with an unnamed movie producer who propositioned her for a threesome.

"The fact of the matter is, the last few projects I worked on, I didn't have the best experiences with some of the people I had to work for," Van Dien said. "And with streaming I get to choose who I hang out with, who I talk to, etc., etc."

She added, "One of the last movies I did, one of the producers asked me to — he hired a girl that he was sleeping with, and then he had her ask me to have a threesome with them. So like, that's my boss. And then I didn't and I cried and I was so upset."

Before landing her role as Chrissy on the blockbuster fourth season of Stranger Things, Van Dien appeared on such shows as White Famous, The Village, and The Rookie, as well as in a spate of films. She hails from an acting family, as the daughter of Starship Troopers actor Caspar Van Dien and the great-granddaughter of screen legend Robert Mitchum.

In addition to acting, Van Dien has cultivated a large following on Twitch, where she impresses her 280,000-plus fans with her skills in such games as Valorant, Fortnite, The Forest, and Overwatch.

Van Dien tweeted Thursday that as she gets older, her professional priorities are changing and she's "waiting for the right project/the right people to work with."
-
---
Related Articles
HOT TRENDS
HOT TRENDS