He's a celebrity … but Nigel Farage gives me the creepy crawlies
-
With Nigel Farage about to enter the showbiz jungle, is it time for the British public to rediscover our sense of shock?

The former Ukip leader, key architect of Brexit, and proud holder of various divisive and inflammatory views (immigration; working women; refugees … take your pick), is due to appear on the 23rd series of ITV's I'm A Celebrity … Get Me Out Of Here!, which starts on Sunday night.

In a group including Britney Spears's sister, Jamie Lynn, First Dates's Fred Sirieix, and Made in Chelsea's Sam Thompson, Farage will be entertainingly tormented/degraded for a reputed fee of £1.5m (beating Noel Edmonds's 2018 payment of £600K). There's a Twitter/X post of Farage smirking: "How much?", which social historians of the future may study as a prime example of 21st-century "smug". Last year's "watercooler"-signing, pandemic health minister Matt Hancock, may be regretting selling his soul for a snip at £320K.

While there's been some public anger, including calls to boycott the show, the reaction seems oddly subdued. Nor, come to think of it, did there seem that much of a reaction when Boris Johnson (soon to join Farage on the GB News TV channel) was rumoured to be "in talks" for I'm A Celebrity himself. With Farage, there's almost a sense of eerie inevitability (verging on surprise he hasn't already been on). A shrugging, lifeless vibe of: "Yeah, this is what happens here. This is who we are now." Call it what you will (viewer-fatigue; outrage-burn-out), there's a perceptible cooling at the watercooler.

It seems obvious what I'm A Celebrity represents for Farage: a spell in reputational rehab; a litmus test of his popularity. Hancock used his stint to give his post-pandemic persona a good scrub and reposition himself in the "nice bloke" zone of public consciousness. Farage, recently seen paddling in the backwaters of the Conservative party conference, is thought to be launching a political comeback. Travelling to Australia for I'm A Celebrity, he spoke of "a big young audience out there worth talking to". It appears the well-known adage needs updating: now showbiz is politics for ugly people.

It's unclear when politicians started deluding themselves they had "something to give" on the light entertainment circuit. Was, as is widely believed, Boris Johnson's 1998 turn on Have I Got News For You the "patient zero" of this syndrome? Just in terms of I'm A Celebrity, it goes back decades with politicians and their brand-affiliates (AKA: relatives). First, Christine Hamilton in 2002, then Carol Thatcher, Lembit Opik, Stanley Johnson, Edwina Currie, and more. In 2012, the show's first sitting MP, Nadine Dorries, was suspended by the Conservatives for donning the trademark brimmed hat and scarlet cargo pants, only to be voted off first.

These days, the jungle represents an unofficial post-Westminster payday. A sign that a political career is either flagging, dead, or, in Farage's case, about to be resuscitated. For those "casting" the show, there's now a "desperate/grubbing politician-type" slot to be filled. Elsewhere on the reality circuit, there've been similar manifestations, some more memorable than others. Ed Balls Gangnam Style-ing on Strictly Come Dancing; Penny Mordaunt belly-flopping in full hair and make-up on Splash!; George Galloway mewling like a pussycat for Rula Lenska on Celebrity Big Brother.

On something like Strictly, it's about learning a skill and becoming fluffier, more palatable. On Celebrity SAS: Who Dares Wins, it's about (Hancock again) being bollocked in interrogations, poisoned with gas, dragged through mud, and "proving himself". A darknet-level, red pill-adjacent ritualised cleansing.

I'm A Celebrity is different again. It's about punishment cum atonement; a "toss the viewing public some red meat" kind of deal. Whatever they fondly imagine they're being hired for (charisma; sparkling wit), politicos are put in a kind of quasi-medieval stocks, with public votes in place of rotten vegetables. It's a format that requires divisive figures, which is how someone like Farage (a self-styled love me/hate me gobshite outlier) rakes in the big bucks. The £1.5m rationale: even if you don't buy the "I'm the kind of chap you can have a pint with" baloney, you might want to see him slurp down some cow urine, or chomp on some camel testicles.

In the past, I've been as guilty as anyone else of nodding all this through (maliciously prodding at the voting buttons on my phone until RSI sets in), but there has to be a limit. Sitting through the heavily scripted-feeling "The Only Way Is Hancock" jungle-show was bad enough. Now we're being asked to collude with Farage disinfecting and normalising his public persona for political re-entry. In a bid for higher ratings, how do broadcasters get away with throwing such characters into the mix, abdicating responsibility, and expecting viewers and other contestants to deal with them?

On the one hand, it doesn't do to be alarmist (as in: if you tolerate this, Tommy Robinson will be next), but, if Hancock could be perceived as the seat-warmer for Farage, you have to wonder what's coming down the pipe. Perhaps it's time to re-stoke public shock levels. At the dubious idea of Farage on nightly primetime TV. At Boris Johnson, a former British prime minister, hosting a show on GB News, and, reportedly, considering going on I'm A Celebrity. It really wasn't so long ago (by which I mean, all the PMs up to and including Theresa May) that this would have been unthinkable.

Could Farage on I'm A Celebrity be the wake-up call Britain needs? The thing to rouse us from our zombie state. However exhausted and demotivated we've become, even if we do end up watching, it could be time to dig deep and once again muster some shock about greedy, cynical showbiz-addled politicians.
-
---
Related Articles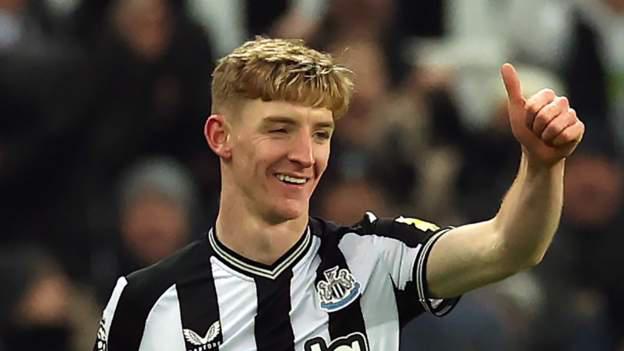 HOT TRENDS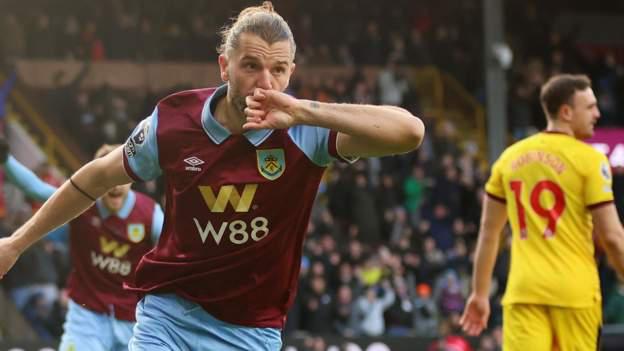 HOT TRENDS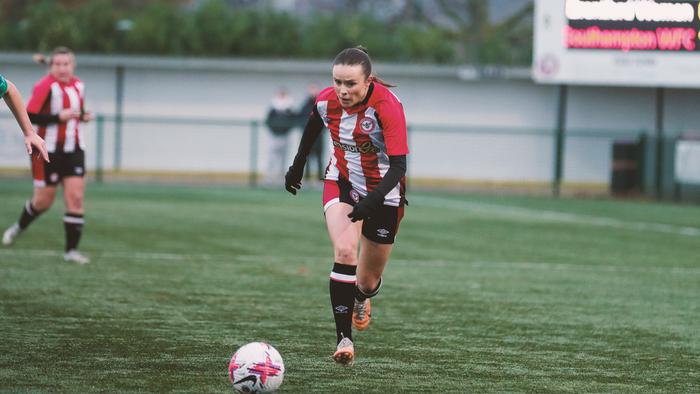 HOT TRENDS