Hunting Gary Glitter: Shocking truth behind the paedophile's crimes
-
A new Netflix documentary will explore paedophile Gary Glitter and his life story, including his conviction for child sex abuse and a series of sexual offences.

Hunting Gary Glitter, due to stream later this year, will feature conversations with Gary Glitter's victims, as well as with journalists who pursued him doggedly over the years.

The disgraced pop star, whose real name is Paul Gadd, was released from prison in 2023 after serving half of his 16-year jail term. However, just weeks later, the Probation Service confirmed that he'd been recalled following a breach of licence conditions.

Here's everything you need to know about Gary Glitter's crimes, his victims, and how he was caught…

Gary Glitter is a convicted paedophile and sexual abuser. He was formerly better known as a singer/songwriter.

Born Paul Francis Gadd in Banbury, England, on May 08 1944, he was raised by his single mother, and never met his dad. He had two brothers, Tony, and David.

As a young boy, Paul was described as hard to control. He was taken into local authority care at the age of 10, along with his brother. He often ran away to hang around the nightclubs in London, and dreamt of performing in them.

As a teenager, he began performing ballads and rock 'n' roll covers in those same clubs. In January 1960, Paul Gadd released his first single Alone in the Night under the stage name Paul Raven. He was 15.

During the swinging 60s, Paul pursued a singing career, continuing to perform under the name of Paul Raven. However, he also used stage names including Rubber Bucket, Paul Monday, and Paul Russell.

During his teenage years, he signed a recording contract with Parlophone and worked with record producer George Martin, who went on to work with the Beatles. Although two singles – Walk on Boy, and Tower of Strength – failed to sell well. He supplemented his income by playing the warm-up for the British TV series Ready Steady Go!, and filming numerous television commercials, and acting roles.

Paul Gadd adopted the name Gary Glitter when the glam rock movement took off in 1971. He achieved nationwide notoriety under his new stage name.

What is he famous for?

Gary Glitter became famous across the UK as a glam rock singer who achieved success in the 1970s and 1980s. He famously wore suits made entirely of glitter and sequins, as well as huge platform boots and plenty of make-up and hairspray.

He sold over 20 million records and had 26 hit singles over the course of his career. In 2001, he was listed in the top 100 most successful UK chart acts.

Although his popularity began to wane long before he was arrested in 1997, it was this that finally signalled the end of his flagging career. The singer was also declared bankrupt at the height of his fame in 1977. He entered bankruptcy a second time over unpaid taxes in the 1990s.

Gary Glitter on stage performing his style of glam rock music (Credit: Ian Dickson/Shutterstock)

What were his famous songs? Which song is in Joker?

Gary Glitter's UK chart hits included Rock and Roll (Parts 1 and 2), Do You Wanna Touch Me, I Love You Love Me Love, I'm the Leader of the Gang (I Am), and Hello, Hello, I'm Back Again.

He had 11 consecutive Top 10 singles. Rock and Roll, Parts 1 and 2 got to No. 2 on the UK Singles Chart and even reached the Top 10 in the US which was quite an achievement at the time. However, he never made the same impact in America.

Controversially, Rock and Roll Part 2 was used during the Warner Bros film Joker in 2019, starring Joaquin Phoenix. Although many complained that co-writer Gary should not receive royalties, the Los Angeles Times reported that Gary Glitter no longer owns the rights to the song.

His 1984 festive song Another Rock and Roll Christmas is one of the most played Christmas songs of all time.

What did he do wrong? Is Gary Glitter a paedophile?

In November 1997, police arrested Gary Glitter for downloading thousands of child pornography images and videos. He was convicted in 1999, imprisoned, and put on the Sex Offenders' Register.

At the same time, he was also charged with sexual activity with an underage girl in the 1970s, but was acquitted. He later faced criminal charges and deportation from several countries in connection with both actual and suspected child sexual abuse.

He was deported from Cambodia on suspected child sexual abuse charges in 2002, and eventually settled in Vietnam. However, on 12 November 2005, Gary fled his home in Vietnam – leaving a 15-year-old girl living in his flat. Six Vietnamese girls and women, aged from 11 to 23, claimed that Glitter had had sex with them.

A court found him guilty of obscene acts with minors in 2006. After serving his sentence, he was deported to the UK and was placed on the Sex Offenders' Register for life. In 2012, he was arrested again as part of Operation Yewtree.

He was released on bail, and was charged in 2014 with historical child sex offences. In 2015, he was found guilty of one count of attempted rape, one count of unlawful sexual intercourse with a girl under 13, and four counts of indecent assault.

At the time, BBC News described Gary Glitter's fall from grace as "dramatic" and "spectacular". As well as multiple counts of child sex abuse, the singer was also convicted of several drink driving offences during his fame.

Gary Glitter in more recent years, after the sexual abuse allegations (Credit: Shutterstock)

How long did paedophile Gary Glitter spend in jail?

A judge sentenced Gary Glitter to four months in a UK prison for possessing indecent images in 1999. After he was released, he left the UK and travelled the world, settling in Cambodia.

In 2015, the UK courts sentenced Gary Glitter to a total of 16 years in prison. However, he was released on licence in February 2023 after serving half of his sentence in prison.

Where is paedophile Gary Glitter now? Is he in jail?

Gary Glitter was released from prison in February 2023 after serving half of his 16-year jail term.

However, authorities recalled him to prison in March of the same year after he breached the conditions of his licence. The Ministry of Justice did not detail how the disgraced singer had violated the terms of his release, which included being fitted with a GPS tag.

However, media reports at the time said he had been using a smartphone and trying to access the dark web. A Probation Service spokesperson maintained protecting the public was their "number one priority".

They said: "That's why we set tough licence conditions and when offenders breach them, we don't hesitate to return them to custody."

Any subsequent re-release will be a matter for the Parole Board. However, a former Scotland Yard officer believes Gary Glitter "will probably die in prison". He is currently in HM Prison The Verne, a lower-security prison in Dorset.

Gary reportedly has a teenage daughter in Vietnam, too.

Gary Glitter attending his trial for historic child sex assault in 2015 (Credit: Shutterstock)

Does paedophile Gary Glitter still get royalties?

Gary Glitter no longer owns the master rights to his songs – meaning he no longer receives any royalties for them. London-based Snapper Music has owned the rights to Gary Glitter's Master recordings since February 1997 and does not pay him royalties or any share of synch (visual media production) fees.

In 2019, his song Rock and Roll Part 2 featured in movie Joker but rights holders insisted he would not receive any royalties.

British television channels and radio stations banned music by Glitter after he was jailed in 2006 for molesting two girls in Vietnam.

In November 2015, it was announced that Glitter's performances on the BBC's Top of the Pops would not be repeated.

His performance in The Spice Girls' film Spiceworld was cut, and The National Football League effectively banned stadiums from playing Rock And Roll Part 2 after Glitter's 2006 conviction.

However, after Glitter's version was banned by the NFL, a cover version was still used and even adopted as the New England Patriots' touchdown anthem.

Does Gary Glitter have a wife and children?

Paul Gadd, aka Gary Glitter, married Ann Murton in July 1963. They welcomed a son, also named Paul, in 1964. They had a daughter named Sarah two years later in 1966. Although Gary later claimed Sarah was not his biological daughter, after his wife allegedly had an affair.

In February 2001, Gary Glitter had another son named Gary Jr. with his Cuban girlfriend Yudenia Sosa Martínez, with whom he was living in Cuba. Yudenia was more than half the age of Gary Glitter.

Gary Pantoja Sosa currently lives in Gran Canaria, Spain, where he works as a tattoo artist. He reportedly receives money from his father from behind bars. He has never met his disgraced dad, who was forced to flee Cuba before his birth.

Speaking to Mail Online in 2023, Gary Jr revealed he is in contact with his dad. He said: "I have never met my father in person, because that has never been possible, but we speak on the phone all the time.

"Whenever I speak to him, he is in good spirits. He has lots of energy and is always very positive."

Gary Jr, 21, added: "I never get the impression that he is depressed. I hope we will get to meet each other finally."

Gary Glitter's first born son, Paul, refuses to see his father. His estranged son sued News International in 2012 over phone hacking allegations.

How old is Gary Glitter now?

Gary Glitter was born Paul Francis Gadd on May 08 1944.

He is currently 79 years old. Reports say he has suffered multiple heart problems in jail, including one heart attack.

Gary Glitter in his heyday in 1972 (Credit: South Coast Press/Shutterstock)

Has he admitted his guilt?

In an interview with BBC News in May 2006, Gary Glitter denied he was a paedophile. He claimed not to have knowingly had sex with anyone under 18.

He blamed the press for his downfall and called them "the worst enemy in the world". However, previously in 1999, he did plead guilty to 54 charges of making indecent photographs of children under 16.

In May 2015, Gary Glitter began an appeal against his convictions. On 17 November 2015, the Court of Appeal denied his appeal.

Netflix has confirmed that it's working on a documentary series about the global hunt for 1970s disgraced pop star Gary Glitter, currently under the working title Hunting Gary Glitter.

The three-part series will feature previously unseen photographs and archive footage to explore Gary Glitter's life story and his conviction for child sex abuse and a series of sexual offences.

Sam Hobkinson is directing the project, which will feature conversations with Gary Glitter's victims. The true crime series will also have exclusive access to the journalists who pursued him over several years to bring him to justice.

Netflix has confirmed that the production is already under way, although a release date has not yet been confirmed. After the announcement, some Netflix fans vowed to cancel their subscription, questioning the streaming channel's decision to make it.

Read more: Rolf Harris' family share details of his final moments as they issue statement about his funeral

Hunting Gary Glitter will stream on Netflix in 2023.

Would you watch a true crime series about paedophile Gary Glitter? Leave us a comment on our Facebook page @EntertainmentDailyFix.
-
---
Related Articles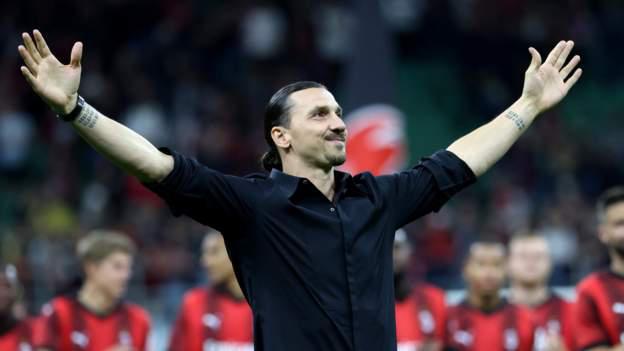 HOT TRENDS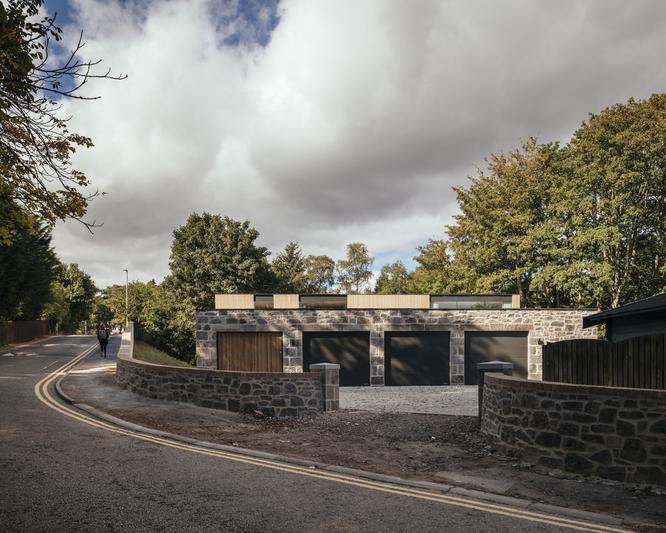 HOT TRENDS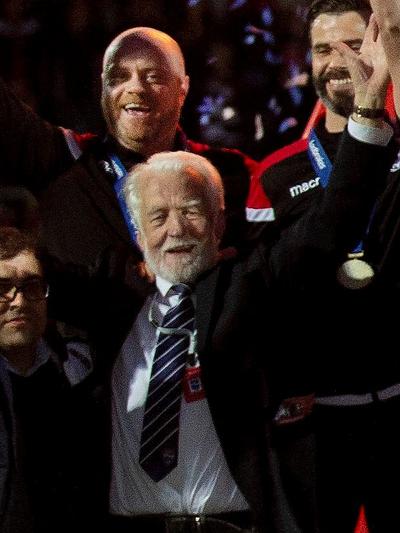 HOT TRENDS