Jack Grealish feels Manchester City 'are unstoppable' | Pep Guardiola calls Real Madrid win a career highlight
-
Jack Grealish said Manchester City "feel unstoppable" after their Champions League win over Real Madrid, but Pep Guardiola disagreed, warning "every team is stoppable".

City progressed to the final after a 4-0 mauling of Real Madrid in the second leg of their semi-final, securing a 5-1 aggregate win.

The fantastic form that has seen City go 23 games unbeaten, winning their last 15 at the Etihad Stadium, was far too good for Real Madrid. It is magnificent Manchester City who will play Inter Milan in the Champions League final in Istanbul on June 10.

Grealish, who dazzled yet again, said: "Unbelievable. Just to be in this moment is so nice. I don't think many teams can do that to Real Madrid but when we're all together and playing, especially at home, we feel unstoppable.

"I saw a stat the other day about how many Champions League games we've won at home compared to away, I couldn't believe it. When we play here in front of our fans, we feel unstoppable. Even in the league, we feel nobody can beat us. You see what we've done to Bayern Munich, Leipzig and tonight, it's unbelievable."
• How the teams lined up | Match stats | Champions League results

Pep: One of the highlights of my career

Guardiola has now reached the Champions League final for a fourth time, with Carlo Ancelotti the only manager to reach more in the history of the European Cup. His only final appearance with City ended in defeat to Chelsea but his side are heavy favourites to beat Inter Milan in the showpiece on June 10.

Guardiola said: "This is one of the highest [results of my career], considering the opponent, Real Madrid, in the semi-final of the Champions League. We had to perform well, and we did it, especially in the first half. It was really, really good.

"I had a feeling these last days that we had a mix of calmness and tension to play these kind of games. After 10 or 15 minutes, I had the feeling that all the pain of last season was there today. It was so hard and tough last season [against Real Madrid], when we played quite similar to how we played today.

"We were there and it was really tough to lose the way we lost, we had to swallow the poison. In football, in sport, there is always another chance, and when the draw was Madrid I said, 'yes, I want it'. Today, everything was there. The energy we had last season after a year of the players being criticised for not having character. We lost because of football, but today we were there. I am so pleased for the whole organisation.

"We accepted defeat then but, one year later, we are in the final of the Champions League. Football and life always give opportunities. You cannot give up, you've just got to try again. We're one game away from winning the Premier League for the third time in a row, and we've been in two finals and one semi-final of the Champions League in three years. That is consistency. The level of this team. That is one incredible detail I am so proud of. Every game, it doesn't matter about the opponent or competition, they take seriously because they are so humble.

"These guys have done these types of things for many years and today they got their reward. We have time to prepare for the final but now we have to prepare for Chelsea because we have to close it [the Premier League] as soon as possible to prepare for United [in the FA Cup final] and Inter Milan."

When asked about Grealish's "unstoppable" quote, Guardiola said: "I don't like that, no. Every team is stoppable if you do what you have to do. It's nice the players feel that, but football can change from one game to another. You have to stay calm. I would like to give the players two days off, but I cannot give them one because the Premier League is there.

"We cannot extend it because Brighton and Brentford are really tough places to go. We have to finish soon so we have a little more time mentally to prepare for the two finals we have."

Carra: Man City should be aiming for domination

"There's only one team in English football who have ever dominated Europe - and that was Liverpool in the late 70s and early 80s.

"Man City are about to win their third league title, no one has ever won four. So in terms of English football domestically, they're up there with the absolute best. Three titles in a row: Manchester United have done it a couple of times, but they never dominated Europe. They won a Champions League, City have still go to win a Champions League.

"When you're talking about how good they can become, this team should be looking at, yes, getting that first Champions League in a couple of weeks. But for the quality they have in terms of the manager, the quality they have on the pitch and also the finances - they can buy who they want virtually - they have got to be looking at dominating Europe and there's only one team in English football who has done that before and that's Liverpool. And that's how high the sky is for them, that's what they've got to be aiming for."
-
---
Related Articles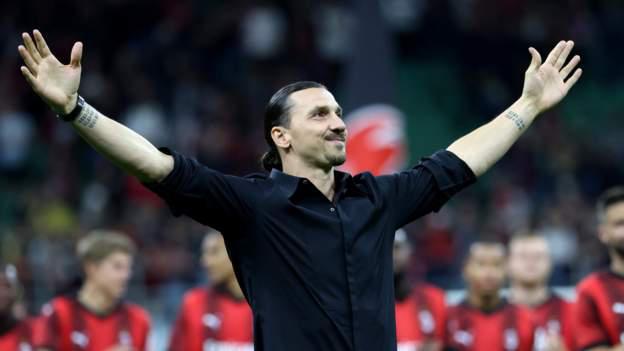 HOT TRENDS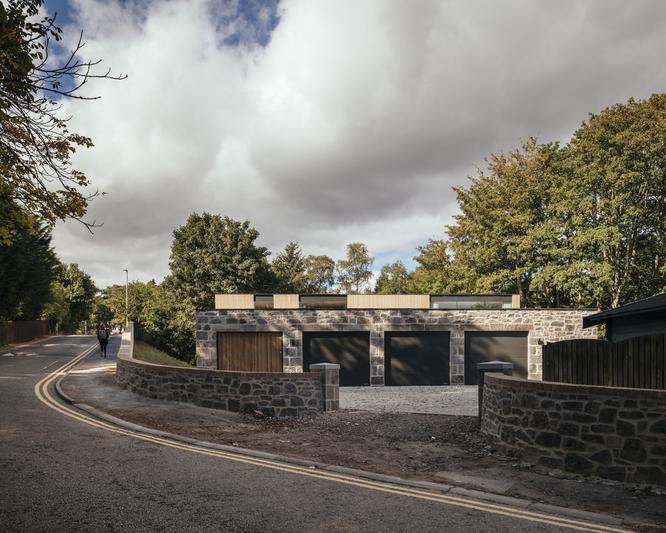 HOT TRENDS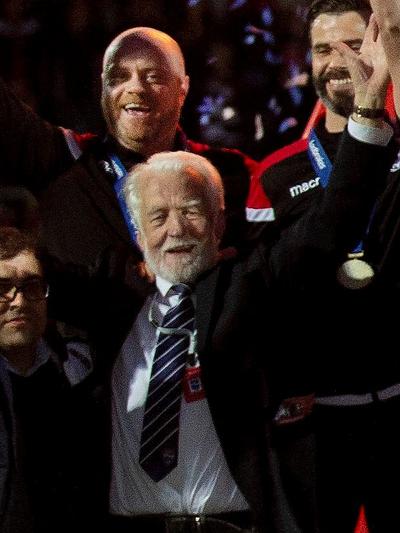 HOT TRENDS