Jada Pinkett Smith suggests Will Smith's Oscars slap brought them closer: "I am going to be by his side always"
-
Jada Pinkett Smith says she will always be by Will Smith's side

Jada Pinkett Smith has been on a healing journey. In her new memoir, "Worthy," the actor aims to dismantle the idealized perceptions of relationships and celebrity life by opening up about her own marriage to Will Smith.

While their marriage has always been in the spotlight, it received extra attention last year when Smith slapped comedian Chris Rock during the Oscars over a joke about her. The couple, unknowingly to the world, were separated at the time.

Pinkett Smith said that while the slap and what led to it are "Will's story to tell," she suggested the incident helped bring them closer.

"I might not have walked in there as his wife," she said of the 2022 Oscars, "but I left that night as his wife. And as I sit here today, I am going to be by his side always," she told "CBS Mornings."

Often hailed as a power couple, Jada Pinkett Smith and Will Smith separated in 2016 — a separation that "did work," she said. Their separation only became known to the public last month, when Pinkett Smith spoke to People magazine about it.

"I needed time for emotional maturity," Pinkett Smith told "CBS Mornings." "First of all, I was in a deep healing process, and I think I needed to really dissolve some false ideas of what marriage is, false ideas of what I thought Will needed to be for me, versus what I needed to learn to be for myself in order to have a loving relationship."

"I had to really do some deep healing," Pinkett Smith said.

In a July 2020 episode of her podcast, "Red Talk Table," Pinkett Smith and Will Smith confirmed she had a relationship with R&B singer August Alsina. At the time, she said, she and Will Smith were not together — although that information was not yet known to the public.

Pinket Smith said that Will decided to talk about it on the show, and that she took "the hit of being an adulterous wife, which was not true," since they weren't together, she said.

Pinkett Smith told the Associated Press last month that they're technically still married, and are working toward resolution.

"We love each other…we are figuring out right now as we speak, what that looks like for us. But there's no being separated. There's no, 'we're going to get divorced,'" she told the AP. "I'm not giving up on that dude. And he's not giving up on me… So, let's just stop and let's get to this deep healing and figure this out."

Pinkett Smith also opens up in her new book about her teenage years, which were marked by drug dealing and a desire to find self-worth in a turbulent environment.

For over two decades, Pinkett Smith maintained a facade of wellbeing, while privately battling depression and hopelessness that she says eventually turned into "raging hellfire."

Despite what many perceived as a perfect life, Pinkett Smith said unresolved issues clouded her ability to see the positives.

"I probably did have the perfect life. I just couldn't see it because there was so much hurt and imperfection within me," she told "CBS Mornings." "I had to go through a long healing process to get to a place of joy and happiness."
-
---
Related Articles
HOT TRENDS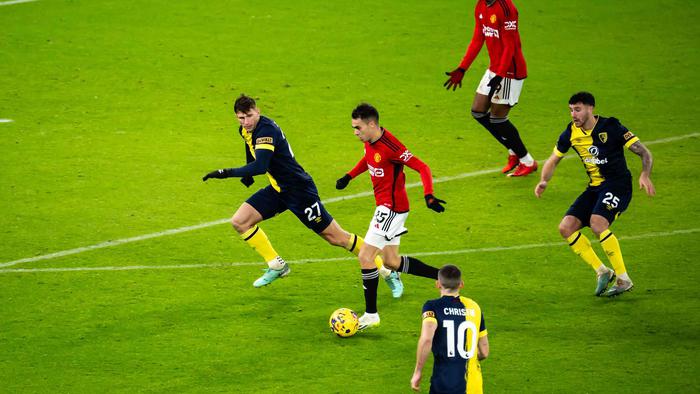 HOT TRENDS