Jean Boht obituary
-
The actor Jean Boht, who has died aged 91, became a household name when she starred as Nellie Boswell, the indomitable matriarch ruling the roost over her Liverpool working-class Catholic family, in the BBC TV sitcom Bread, screened in the 1980s at a time of high unemployment.

Boht was seen unleashing Nellie's acid tongue on her five grown-up children as they battled for jobs and exploited the system to survive, while her husband, Freddie (played by Ronald Forfar), cheated on her with a lover called Lilo Lil, and Grandad (Kenneth Waller), her grumpy father, spent much of his time telling others to "piss off". There were complaints from viewers about bad language before the 9pm watershed. Meanwhile, some in Liverpool accused the programme of stereotyping scousers as work-shy benefits cheats.

Nevertheless, up to 21 million people watched Bread, created by Carla Lane, which ran for seven series from 1986 to 1991 and featured many "lovable rogue" characters.

The audience frequently saw Nellie – "Ma" – on a cordless phone, then a novelty, which she kept in the pocket of her pinny. Sometimes she would be in conversation with the widowed Derek (Peter Byrne), an admirer with whom she shared secret moments on a park bench.

In 1991, when the series ended, Boht toured Britain in the stage show, Bread – The Final Slice. Nellie had already secured a place in sitcom history with her appearance alongside strong female characters from three other Lane sitcoms in a 1989 Comic Relief sketch, The Last Waltz. Polly James and Nerys Hughes played Beryl and Sandra from The Liverbirds, Felicity Kendal reprised Solo's Gemma, and Caroline Blakiston brought back Alice from The Last Song.

Jean was born in Bebington, Cheshire, to Edna (nee Macdonald) and Thomas Dance. Her father was a confectionery importer who also served with the local fire brigade, where he was chief entertainment officer. His talents as an amateur actor, magician and banjo and accordion player led him, his piano-playing wife and their daughters, Jean and Maureen, to form the Dance Family troupe and put on shows through the wartime blitz at services camps and hospitals across Cheshire and Lancashire.

On leaving Wirral girls' grammar school, Jean continued to perform with amateur drama groups and Birkenhead Amateur Operatic Society while working as a secretary. In 1954 she married her boss, Bill Boht, manager of the Ritz cinema and theatre in Birkenhead – known as "the showcase of the north" for its variety performances – and almost 30 years her senior.

"He was a heavy drinker and I thought if I married him I could look after him," she later said. "I just wanted to help him battle the booze." Although he stuck to a promise not to drink again, the couple drifted apart as Jean found success on stage and her work took her away from home. They eventually divorced in 1970 and he died eight years later.

Jean's professional career began at Liverpool Playhouse in 1962 with a £1-a-week apprenticeship before she joined the company full-time as an actor and assistant stage manager. Her singing skills came to the fore a year later in the Brendan Behan tragicomedy The Hostage, with one critic noting: "Her Don't Muck About with the Moon number, with Desmond Stokes and the full company as a chorus, almost stopped the show."

She stayed at the playhouse for two years before making her West End debut in 1964, credited as a "black straw hat girl", in Saint Joan of the Stockyards, Bertolt Brecht's parody, performed at the Queen's theatre by the English Stage Company, directed by Tony Richardson.

Boht continued with radical plays and directors at the Royal Court theatre between 1965 and 1981, and Joan Littlewood's Theatre Workshop (1969-71), as well as taking the title role in Brecht's Mother Courage and Her Children at the Library theatre, Manchester (1969), and appearing as an extra in the National Theatre production of Peter Nichols's black comedy The National Health (Old Vic, 1969-70).

Later, buoyed up by her TV success, Boht performed in two seasons at the Chichester Festival theatre (1991-93), playing Jessie Dill in Venus Observed and Mrs Hardcastle in She Stoops to Conquer. She also toured in Alan Bennett's Talking Heads (1992-93), directed by the playwright, and starred as Lil, the north of England woman taking in a Jewish refugee shortly before the second world war, in the West End production of Diane Samuels's drama Kindertransport (Vaudeville theatre, 1996).

Boht's television career began in 1968 with small parts in popular drama series. Her comedy talents were eventually recognised in episodes of Last of the Summer Wine (in 1977) and Some Mothers Do 'Ave 'Em (in 1978).

Then came regular roles as Elsie, the wife of a music-hall entertainer (Jimmy Jewel), in the drama Funny Man (1980) and the piña colada-swigging grandmother of the football-mad hero in Scully (1984), written by Alan Bleasdale. She combined comedy and drama to play a Department of Employment boss as offhand with her own staff as with the claimants in Bleasdale's landmark recession-era series Boys from the Blackstuff (1982).

After switching to the other side of the benefits maze in Bread, Boht continued to star in comedy in Brighton Belles (1993-94), a British remake of the American hit The Golden Girls. She played Josephine, based on Estelle Getty's forthright Sophia in the original, alongside Sheila Hancock, Wendy Craig and Sheila Gish, whose character takes in the three others as lodgers following the death of her husband. Viewers failed to warm to the sitcom.

A rare venture into feature films in 1988 saw her play Aunty Nell in the director Terence Davies's beautiful evocation of his Liverpool childhood, Distant Voices, Still Lives.

Boht's second husband, the TV and film composer Carl Davis, whom she married in 1970, died earlier this year. She is survived by their two daughters, Hannah and Jessie.
-
---
Related Articles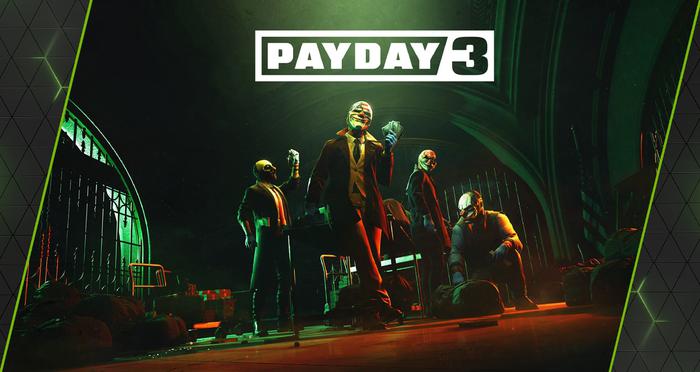 HOT TRENDS