Kurt and Wyatt Russell's Charisma Eclipses Godzilla's Destruction in Apple TV+'s 'Monarch: Legacy of Monsters': TV Review
-
As society navigates the years following the COVID-19 pandemic, there is something eerily realistic about watching disaster films and television series. With wars brewing in different corners of the world amid fresh memories of emergency sirens, death and empty city streets, an unsettling truism now rings over these projects. Set in the aftermath of 2014's "Godzilla" film and before the events of 2019's "Godzilla: King of Monsters," Apple TV+'s "Monarch: Legacy of Monsters," created by Chris Black and Matt Fraction, is a saga of destruction, family secrets and courage.

"Monarch: Legacy of Monsters" moves across various timelines, taking viewers from Kazakhstan in 1959 to the fall of San Francisco in 2014, aka G-Day. Traumatized by Godzilla's vicious attack on her hometown, middle school teacher Cate Randa (Anna Sawai) starts picking up the pieces of her life. On G-Day, she witnessed the death of so many, including her students. Furthermore, her father perished in the days after the attack. Now, a year later, Cate travels to her dad's part-time residence in Tokyo to finally settle his affairs.

Though Cate lands in Japan's capital expecting to clear out her dad's apartment and office, she finds a secret half-brother, Kentaro (Ren Watabe), equally bewildered by her existence. Together, the siblings uncover a pouch of secret documents concerning Monarch, the organization to which their dad dedicated his life, often at the expense of his family. In a wide-ranging first season covering several picturesque locations and six decades, the brother/sister duo quickly learn that their father's lifetime of lies and involvement with Monarch is only the tip of the iceberg. As the series unfolds, the viewer is led back to the 1950s and introduced to the siblings' grandparents, scientists Keiko (Mari Yamamoto) and Bill Randa (portrayed by Anders Holm in the 1950s and John Goodman in the 1970s), who discovered the existence of the kaiju or massive unidentified terrestrial organisms – called Titans.

Cate, Kentaro and May (Kiersey Clemons), Kentaro's reluctant former lover, an American ex-pat with a knack for hacking and coding, find themselves on an odyssey to uncover the origins of Monarch. The trio's journey leads them to the gruff and cynical retired Colonal Lee Shaw (portrayed by Wyatt Russell in the 1950s and his real-life father Kurt Russell in the 21st century), a friend of their grandparents whose career centered around the monster-hunting organization.

Initially, "Monarch: Legacy of Monsters" appears typical of the MonsterVerse franchise. Boasting utterly terrifying and realistic creatures and many explosive moments, it hits all the beats fans yearn for. However, there are several cheesy cliches and tearful moments levied on Sawai, which tilt into melodrama. Yamamoto's Keiko also has a few over-the-top outbursts, which don't exactly align with the personality of a prominent research scientist navigating the sexism and racism of the mid-twentieth century.

Moreover, as much work as "Monarch" does to fill in the lore of the MonsterVerse, it often drops the ball on simple plot devices that include wholly implausible rescues, and even the miraculous appearance of some random coats and winter gear when Cate, May, Kantaro and Lee find themselves on a fact-finding expedition in Alaska. Despite these faults, because the show thunders between timelines focusing on human connection, it deftly links drama with action and thrills.

Amid the Russell duo's charming performances, the unveiling of new and terrifying Titans and the human response to disasters, which includes everything from conspiracy theories to dread and guilt, "Monarch: Legacy of Monsters" is more than just an extravagant spectacle. Revelations about Kentaro and Cate's pasts work fine to move the plot forward. But, it's the secrets May holds tight to her chest and the antics of the charismatic Lee that will keep viewers turned in throughout the season. Jokes about the elder Russell's youthful appearance are also present. According to the show's timeline, Lee should be at least 90, two decades older than the 72-year-old actor.

Even if you're not necessarily a fan of Godzilla and his smash-fueled mania, the adventure-seeking and numerous twists and turns will likely satisfy the most novice MonsterVerse explorer. In addition to May's mysterious backstory, "Monarch: Legacy of Monsters" has plenty of deep cuts for those who have been fans of the massive beast since its introduction into popular culture. After all, when the Titans are put on display, they are certainly glorious to behold.

The first two episodes of "Monarch: Legacy of Monsters" premiere Nov. 17 on Apple TV+ with new episodes dropping weekly on Fridays.
-
---
Related Articles
HOT TRENDS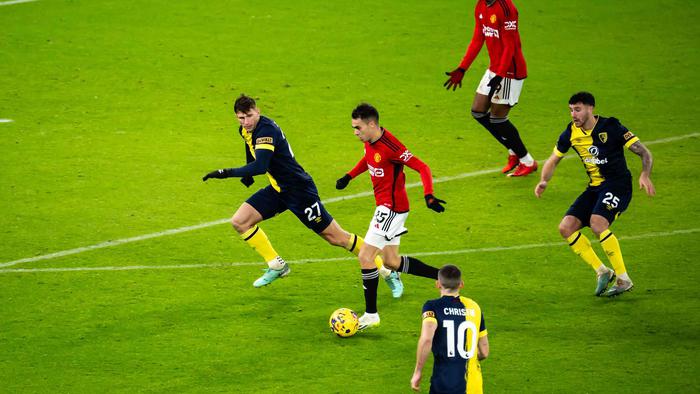 HOT TRENDS