Matchday Guide | Wolves vs Man City
-
Molineux will join the nation in paying respect to Her Majesty Queen Elizabeth II before Saturday's fixture and supporters are advised to arrive at the stadium early for the 12.30pm kick-off to ensure a fitting tribute is paid to the country's longest-serving monarch.

To mark the occasion, the City fixture will see pre-match entertainment, music and handshakes removed, while both clubs will join in a minute's silence, before a live performance of the National Anthem pre-match. Flags outside Molineux will remain at half-mast for the occasion, while both sets of players and officials will wear black armbands. Further details about the tributes can be found here.

For the 30,000-plus supporters who will be attending Saturday's match, here is everything you need to know ahead of kick-off…

Limited tickets are available for this fixture and can be booked online at tickets.wolves.co.uk or by calling the ticket sales line on 0371 222 1877.

Season ticket holders will be able to gain entry to the stadium using their season ticket smartcard. When arriving at the turnstile, supporters should tap and hold their smartcards at the front of the reader.

Match to match tickets for this fixture were delivered as print at home tickets or uploaded to individual membership cards as specified by each supporter at the time of purchase. Print at home tickets must be printed in high quality on A4 paper or can be opened on a mobile device allowing for the QR code to be scanned at the turnstiles. Supporters using print at home tickets should scan barcodes or QR codes in the mouth of the reader when at the turnstiles.

Supporters that chose to upload their ticket to their membership smartcard should follow the same procedure as detailed above for season ticket holders.

Any supporters who experience any issues relating to their tickets are advised to visit the ticket office prior to kick off.

The Molineux Fan Zone is located next to Block 5 of the Sir Jack Hayward stand. The Fan Zone will open at 10.30am – as well as re-open again following full-time – and will give an opportunity for supporters to grab food and drink whilst taking in the matchday atmosphere before making their way into the stadium.

DJ Edd Cooke will keep fans entertained at the Fan Zone, former Wolves man Colin Cameron will also be speaking ahead of kick-off, and there are weekly prizes to be won. More information can be found here.

The North Bank Bar is located next to block ND of the Stan Cullis stand and is accessible to season ticket holders and MyWolves members and will be open two-and-a-half hours prior to kick-off.

Please note that supporters may be denied entry once capacity has been reached. Junior supporters are welcome.

Wolves supporters will have the opportunity to take to the Molineux pitch and win cash prizes at home matches across the 2022/23 campaign. At half-time, Wolves' new 'O What A Shot' game will see supporters aim to shoot between the 'O' of an AstroPay sign on the Molineux pitch.

Three supporters each matchday will take part in the game, and with each shot, £100 will be put towards the winning total, which will rollover until a winner is found.

Entry can be submitted in the Molineux Fan Zone, simply enter details at the stage and the winners will be announced in the Fan Zone prior to kick-off.

The three lucky supporters will then be collected from their seats 15 minutes before half-time, and will take their shots in the order they are picked. Terms and conditions for this competition apply and is open to over 18s only.

Supporters will only be able to gain entry to the stadium using the turnstile block designated on their ticket or season ticket smartcard. Security and bag searches will take place at the turnstiles.

Searches will be conducted using wands, and you may be requested to open your own bag to allow it to be searched. Bags larger than an A4 size will not be permitted.

Concourse catering kiosks will be open inside the stadium for this fixture serving food hot and cold drinks and alcoholic drinks.

Molineux is a cashless stadium and supporters are advised to ensure they have card or contactless payment ready when being served.

When using the stadium's amenities, such as toilets, food and drink outlets, or concessions, avoid queues wherever possible by checking to see if any of them are not in use, or following the instructions of stewards and other staff members.

If you purchase food and soft drinks, please take them directly to your seat in the bowl to allow as much space in the concourse areas as possible.

The ticket office is located between the Stan Cullis and Billy Wright Stands and will be open from 9am until half-time on the day of the game.

The Molineux Megastore is located at the Stan Cullis Stand and will be open from 9am up until kick-off and again following the game. The new third kit for the 2022/23 will be available to purchase in store for the first time on Saturday.

The Official Wolves Merchandise Kiosk opposite the subway entrance will be open from 12pm and for an hour post-match allowing fans to pick up Castore replica products along with a range of accessories and match day souvenirs, ideal for supporters heading to the Fan Zone, in a hurry or who simply can't make it down to the megastore.

The Fan Services team will be reachable by phone and email from 10am on matchday to answer any matchday enquiries. The fan services phone line will close two hours prior to kick off, however the [email protected] inbox will be monitored up until kick-off.

The official Wolves matchday programme is back for the 2022/23 season, with a new-look 84-page edition focusing on the Premier League clash and packed full of exclusive and bespoke content and features.

As well as the latest columns from head coach Bruno Lage and captain Ruben Neves, there is an interview with Matheus Nunes, as he chats about growing up watching the Premier League because of his Sunderland-supporting stepdad, being called one of the world's best players by Man City boss Pep Guardiola and adapting to life under Lage.

Jose Sa and Jonny are the latest players to take part in the 'Away From the Action' and 'After the Final Whistle' features, while former Wolves, City and England defender Joleon Lescott talks about some of the opposition teams which played a part in some of his most memorable footballing moments.

There is also focus on the other areas of the club, as we chat to Wolves Women midfielder Summer Holmes, under-21 defender Dexter Lembikisa offers up his dream match and we introduce academy star Nathan Fraser.

Programmes, priced at £4, are available to buy by from the Molineux Megastore, from the various programme sellers around the stadium, from the catering kiosks, and by clicking here.

With as many as 32,000 people trying to get to Molineux Stadium on a matchday, we are very conscious of the impact on the environment and our neighbours.

When making your journey to Molineux Stadium we ask you, wherever possible, to consider travel options that will help us to reduce local traffic jams and inconsiderate parking around the stadium.

Here at Wolves, we want all our fans to be able to travel safely when using public transport, so we've partnered with Moovit, the world's number one urban mobility app, to ensure you have the most up-to-date and accurate journey planning capabilities at your fingertips.

Moovit will provide special instructions for Wolves fans about the best public transport routes to ride, including how to arrive at the dedicated fan areas and specific fan entrances. Not a Moovit user? The Moovit App is available for free on iOS, Android and Huawei AppGallery

Alternatively, supporters can simply use our new journey planner tool by clicking here to plan any journey, benefiting from real-time alerts, service alerts and more, for anywhere across the world.

Supporters can check availability for official matchday parking and book spaces here. Details of further council owned car parks in the city can be found here.

A number of road closures around the stadium as part of spectator safety measures will affect supporters on matchdays. Please refer to the road closure map here and information below for details.

Waterloo Road Will be closed from the roundabout leading to ASDA up to the traffic lights at Newhampton Road from 90 minutes before kick-off up until a period at the discretion of the matchday safety officer at the end of the game –expected to be between 15 and 30 minutes.

Molineux Street, Sir Jack Hayward Way and Whitmore Hill will be closed as detailed on the map here from one hour before kick-off, up until a period at the discretion of the matchday safety officer at the end of the game.

Visiting supporters will be located in the Steve Bull Stand lower tier for this fixture. Concourse catering kiosks will be available for away fans, serving food, hot and cold drinks and alcoholic beverages.

Molineux is a cashless stadium and visiting supporters are advised to ensure they have card or contactless payment to hand. Visiting supporters will also be welcome in the Wolves Fan Zone.

Discrimination and antisocial behaviour will not be tolerated at Molineux. Supporters who witness this kind of behaviour should speak to their nearest steward or send details to 07723 479 887 starting their message with WOLVES.

The Baroness Heyhoe-Flint accessible lounge will be open for this fixture. The accessible lounge has two accessible toilets, chairs and tables and is a space where disabled supporters can meet others before the game and half time. The room is located in the lower Stan Cullis Stand opposite NL1. Please do not store wheelchairs in this room while the game is in progress.

Audio Description Commentary is provided by a specially trained team giving second by second commentary of where the ball is and what is happening in the game. It is available for supporters who need that extra help watching the game but must be pre booked by emailing [email protected] Once booked a set will be delivered to your seat before kick-off. This service is available to both home and away fans.

Lift access is available for supporters with accessible needs who sit in the upper tiers of the Stan Cullis and Billy Wright Stands. To gain access to one of the lifts please contact [email protected] for further information. We advise supporters to arrive early for lift use.

Disabled Liaison stewards will be available for your questions and support throughout your visit. We have the specially trained stewards at wheelchair locations in Stan Cullis, Steve Bull and Sir Jack Hayward Stands.

Supporters can view a series of FAQs relating to matchdays at Molineux by clicking here.

The Molineux match day guide for home supporters can be downloaded here.

Any supporters who have questions or need further assistance in relating to matchday should email [email protected] We welcome your feedback on your matchday experience and you can direct and feedback to the same email address.
-
---
Related Articles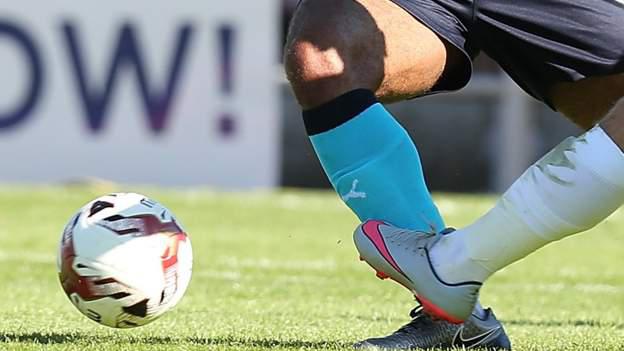 HOT TRENDS