Netflix's 'Cyberpunk Edgerunners' Is Absolutely Incredible
-
Yesterday, Netflix released yet another video game anime adaptation, though this one with a lot of baggage attached. That would be Cyberpunk Edgerunners, an anime set in the world of Cyberpunk 2077, the infamous CDPR game that launched in a disastrous state and has been fixing itself ever since. But through it all, you could tell that at the very least, the world they'd built was an interesting, engaging one, and that's what Edgerunners is exploring.

From Trigger, the top-notch anime studio, we have what can only be described as an unqualified success on our hands here. Cyberpunk Edgerunners is a phenomenal series, taking the potential of CDPR's Night City and running wild with it in a gory, sexy, strangely sad and compelling action series that I would recommend to absolutely anyone (uh, anyone over 18, that is).

The show is set in Night City and while it does not directly cross over with the game, that's somewhat misleading to say. One of the reasons I enjoyed Cyberpunk Edgerunners so much was because of how closely it's tied to the game. Not in terms of storylines or characters (though there are a few cameos), but in all the little details. The lingo, the sound effects, the hacking and breaching animations, even the locations are literal spots you recognize as having taken your character through during Cyberpunk 2077 itself. I really felt like my time with the show was enhanced by the game, though I think you could probably also make the argument that the game could be enhanced if you watched the show first. Regardless, they pair extremely well together.

Edgerunners story follows David, a young kid who drops out of Arasaka Academy and becomes entwined in the world of Cyberpunks, essentially low level gang runners in the city, through a connection he forms with a Netrunner (hacker) Lucy. She introduces him to her crew, and his ability to withstand the installation of a stolen augment makes him invaluable to the team. The augment is the Sandevistan, which attaches to your spine and essentially makes time stop as you roam around punching and shooting your enemies. Another thing that you can literally buy, install and use in Cyberpunk 2077 itself, as I did on my katana-wielding V in my first playthrough.

The undercurrent running through the story is an addiction to power through adding more and more "chrome" to your body, more augments, more strength, more weapons, and how inevitably, that makes everyone lose their mind in "cyberpsychosis." David believes he's different, and we spend the series attempting to figure out if that's true.

The animation and character design here from Trigger is stunning, and the writing from the CDPR team who scripted the series is excellent as well. David, Lucy, Maine, Rebecca are all instant-classic characters, as or more compelling as ones like V, Judy and Panam from the game itself. I absolutely want to see more from this team in a second season, though that is…complicated for reasons I can't really get into unless you've finished season 1.

Everyone involved here, Netflix, CDPR and Trigger knocked it out of the park with Edgerunners. It's a beautiful, haunting realization of Night City and the world created from the games while being a gorgeously animated, compelling character drama as well. Whether you've put in 100 hours into Cyberpunk 2077 or zero, I'd recommend it, but you may find yourself itching to visit Night City yourself, after you do…

Follow me on Twitter, YouTube, Facebook and Instagram. Subscribe to my free weekly content round-up newsletter, God Rolls.

Pick up my sci-fi novels the Herokiller series and The Earthborn Trilogy.
-
---
Related Articles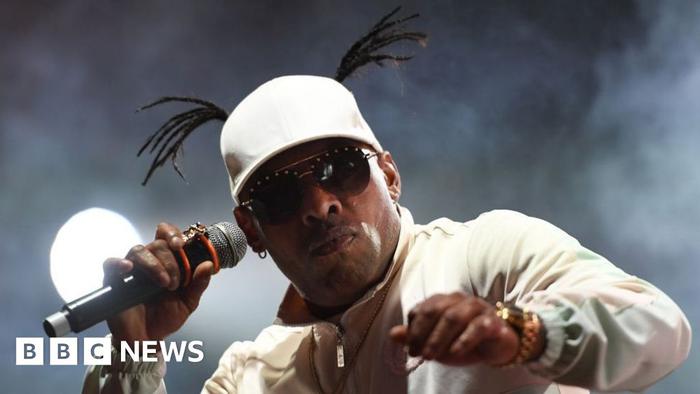 HOT TRENDS