Netflix's Sins of Our Mother tells the story of Lori Vallow and Chad Daybell
-
But over the past three years, something went very wrong: Now Lori is in jail, waiting to stand trial for conspiracy to commit murder and first-degree murder in connection with the deaths of her fourth husband, her fifth husband's wife, and her two youngest children.

THe story sounds ripe for a Netflix true-crime docuseries, and so it's fitting that that's exactly what we're getting this month when Sins of Our Mother comes to the streaming service.

What is Sins of Our Mother about?

Sins of Our Mother investigates the story of Lori Vallow, a mother who was reportedly indoctrinated by a cult leader and accused of murdering two of her children.

Skye Borgman, who recently directed two other major real-life crime stories for the streaming service - Girl In The Picture and I Just Killed My Dad - is back behind the camera for the three-part documentary, which depicts the narrative mostly through the eyes of Vallow's surviving son, Colby.

Vallow was seen as a picture-perfect mother, but in 201 she reportedly began reading the literature of Christian preacher Chad Daybell, who claimed that the apocalypse was near and that humans could be graded on a light-dark spectrum.

The couple originally met in 2018 at a "Preparing The People" event in Arizona, where Daybell claimed to Vallow that they had been married seven times in previous lives.

What is she accused of?

At this point, Charles Vallow filed for divorce in February 2019, claiming Lori had threatened to have him killed and had taken large sums of money from their bank account.

Daybell's wife, Tammy, then died in strange circumstances the following month October; according to Daybell, she died of "natural causes" ten days after calling police and reporting that a masked intruder had attempted to shoot her.

There was no autopsy or post-mortem performed at the time, but her body was exhumed and examined, and the investigation was reopened - though the results of the autopsy were never made public.

Lori Vallow told authorities he was visiting family in Arizona, but she packed up her and Daybell's belongings and fled the next day, with the FBI on her tail.

Children's clothing, bikes and photographs were found inside it, and video footage showed Vallow and her brother moving goods in and out of the locker prior to Vallow's escape.

Where are they now?

When can I watch it?

Sins of Our Mother is available to stream on Netflix right now.
-
---
Related Articles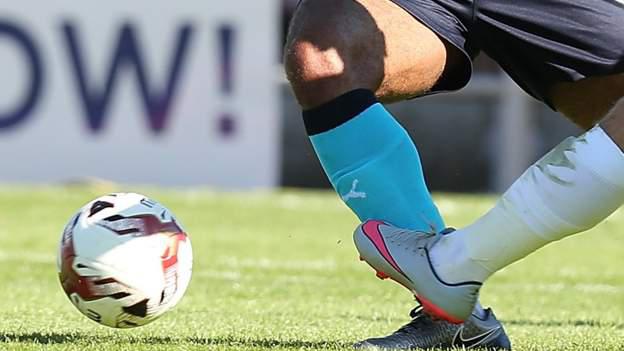 HOT TRENDS