Ofcom ad rules and ITV regional/national news requirements
-
If you were watching ITV 1's quiz show The 1% Club last night, you may have faced a little puzzle of another sort.

The show's "commercial" breaks were all packed with trailers.

Of course, most Pres enthusiasts and regular readers of this website know exactly why this was.

ITV 1, Channel 4 and Channel 5 can only run 40 minutes of ads between 6pm and 11pm but can run up to 12 minutes in any one hour. This mean leaving some hours light or empty so more ads can be packed around the most popular or lucrative shows.

During the week it can at least be argued that there is a benefit to viewers – it means fewer ads during the news. This is one reason why Ofcom recently surprised many when it kicked plans to allow the PSBs to run as many ads as the other commercial channels into the long grass.

But at the weekend there is nothing which can conceivably be described as a benefit to the public.

ITV, STV and Channel 4 wanted the rules to change – Channel 5's parent company was opposed.

Trailer breaks are simply irritating and repetitive. The vast majority of viewers probably imagine that the advertising time has gone unsold – hardly a positive reflection on the programme.

Ofcom now intends to look at the issue holistically – also taking into account issues such as the renewal of the licences for ITV and Channel 5 and the Media Bill which is set to become law before the General Election.

There has been no public discussion as far as I am aware over whether there should be changes to ITV 1's specific public service obligations in the new licence period which starts in January 2025.

The discussions with Ofcom are likely to focus on what level of regional news provision and dedicated output in the nations is sustainable.

But there could be more to discuss to allow clarity going forward.

It would be no bad thing if the new licences clearly set out the absolute minimum number of minutes of actual local and national news which are required.

As I understand it, the current obligations slightly conflate the actual length of the programme with the slot duration.

ITV 1 has to run 30 minutes of news in peak – but does that mean a half hour billed programme including ads or an absolute minimum of 30 minutes of actual news?

If the rules clearly indicated how many minutes of actual news programming had to be broadcast, then there would be no question of cutting the news simply because of additional advertising.

But even so, this is a hypothetical at present – ITV 1 overdelivers on its national news commitments by a country mile with the hour long 6.30pm programme plus News at Ten.

Recent trading updates from both ITV plc and STV highlighted the tough environment for advertising sales.

The economic situation together with the shift online by some advertisers is something of a perfect storm.

Ofcom needs to hurry up and look again at the current restrictions.

The minimum duration of news bulletins can and should be clearly set. Let's say a half hour news programme actually means 23 minutes.

But at best maintaining the current rules much longer means more "trailer breaks" at the weekend.

At worst they add to the difficulties facing ITV and Channel 4.
-
---
Related Articles
HOT TRENDS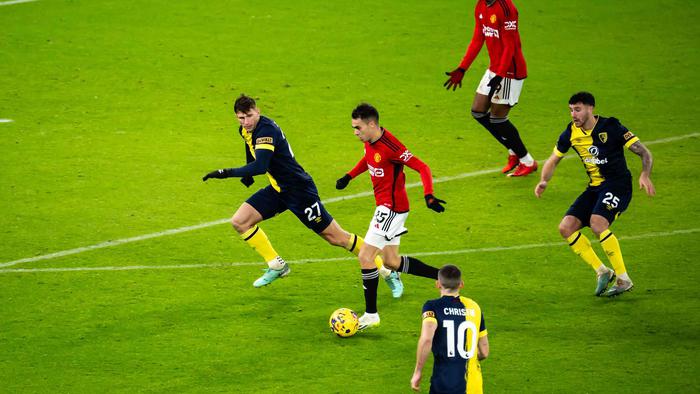 HOT TRENDS