Shadow and Bone season 2 twist ending explained
-
Shadow and Bone really took its name to heart in that final episode of season two. There were shadows and bones aplenty, but there was also a lot else going on. In fact, season two as a whole is pretty busy with multiple storylines woven in from numerous books all at once.

As such, everything might be a tad confusing to keep track of. The Grishaverse is vast, after all. So that's where we come in. Join us here at Digital Spy as we shine a light on the end of Shadow and Bone's second season to figure out what's coming next in the inevitable season three.

When it comes to Alina, the main thrust of season two was all about her quest for the second and third amplifiers which she needed to magnify her sun-summoner gifts and destroy the Fold forever.

The sea whip popped up pretty early on, so her focus then moved onto the Firebird, which is revealed to be none other than Mal, Alina's childhood friend slash romantic sweetheart. Handy, no? Well, no, actually, because that means Mal has to die if Alina's going to fulfil her destiny and save Ravka. Savage, we know, but it's a YA show. What do you expect?



Once everyone learns what's going on, the gang come up with a new plan to stop Mal's heart just briefly using Tamar's heartrender gift. That would buy Alina enough time to bring down the Fold and fulfil the prophecy without killing Mal forever. All David needs is just a smidge of one of Mal's bones to make that happen.

Unfortunately, The Darkling expands the Fold and ambushes everyone before the plan can be set in motion. Alina tries to connect to the Firebird's power anyway but pesky Kirigan interrupts and brutally injures Mal with the Cut.

Nina can't heal Mal in time so he asks Alina to kill him and save everyone as he's dying anyway. The Sun Summoner declares her love for Mal one last time and then stabs him, which creates a huge surge of energy that destroys the entire Fold and all the Volcra inside as well.

There's still pesky old Kirigan to deal with though. Both he and his shadow monsters survive the blast, which gives the Darkling some time to gloat over Mal's death. He then asks Alina to join him one last time, which is kind of dumb given how brutal he's just been over Mal, so of course she refuses.

The shadow monsters jump in then, but as Inej and Zoya help her fight them off, Alina realises that Kirigan is distracted, so she quickly stabs him with the Neshyenyer sword.

With the beautiful Ben Barnes taken off the playing field for good, Alina turns her focus back to Mal. Nina fails to bring him back, but then the Sun Summoner manages by using merzost, which means she's now tapping into dark shadow magic just like Kirigan used to. It's kind of the opposite of everything she stands for, so that's not ideal.

But hey, at least Mal is alive and they can go off together now for their happy ending. Right? Right?

In the aftermath of that big battle, Mal struggles to find his purpose now that he's no longer the Firebird. So with that, he and Alina decide it's best if they separate so Mal can go off on a new path as a privateer. If they end up back together one day, it means that their love was real and not just a manifestation of the Firebird prophecy.

Nikolai gives Mal his special compass before he leaves, and even dubs him the new Sturmhond, which is rather nice of him, if we do say so ourselves. The last we see of Mal is him on board the Volkvolny/Hummingbird with Tamar, Tolya, and Inej on a new quest to find Inej's family.

Genya's not as lucky though because her lover isn't around at all. Unable to sense David's heartbeat, she comes to the conclusion that he's dead, which stings even more when she finds plans for an engagement ring in David's clothes.

On the plus side, Kirigan's still dead, so there's that at least. Zoya and Genya start the funeral pyre and then Alina fuels the flames even more to burn his body away completely, just to make sure the near-immortal hottie is gone for good.

That's not going to be much comfort though moving forward because things aren't right with Nikolai either. After The Apparat taunts the king-to-be ahead of his coronation, he's suddenly wracked with pain in his shoulder. It's the same place where he was injured during the battle, but that's no ordinary wound. When Nikolai looks into the mirror, a shadow monster stares back, which suggests the King of Ravka might just be turning into one himself.

During Nikola and Alina's subsequent coronation, Kaz updates the Crows with a "lucrative" opportunity which revolves around a drug named "jurda parem" that holds the power to amplify Grisha gifts to untold heights. The chemist who created it fled once he realised what he had on his hands, but the Fjerdans quickly captured him with the intent to weaponise the drug for themselves.

It's up to the Crows to stop that from happening, but they don't get very far because a Fjerdan woman takes jurda parem during the coronation, using her amplified gifts to make everyone convulse and cough up blood. Gross and effective.

Although Alina manages to stop her by using the Cut, it's still not a happy ending because the magic is coming out as dark, rather than light, which means Alina's power has indeed been corrupted by the merzost she used to save Mal. And the worst thing of all is that's smiling as she uses it, much like the Darkling used to...

Showrunner Eric Heisserer previously told Collider that he's always had a "three-season plan" for Shadow and Bone, so let's hope Netflix listens and renews the show at least one more time. We really, really need to know what happens next, and because of deviations in how this season was adapted, Leigh Bardugo's books aren't going to be particularly useful on that front unfortunately.

So just like everyone in the Fold, we too are stumbling in the dark moving forward. But if nothing else, let's just hope Jessie Mei Li finally gets her wish and Alina comes out as queer next season.

Shadow and Bone is streaming on Netflix.
-
---
Related Articles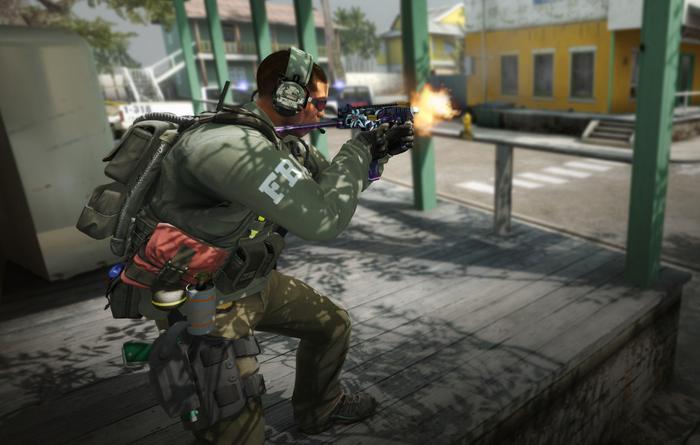 HOT TRENDS