Shop The Fashionable Estate Of South Side Socialite Grace Jones This Weekend
-
KENWOOD — A late South Side socialite's large collection of "high-end couture," designer clothing and other items from her estate will be on sale this weekend at her Kenwood condo.

Grace Jones, an Englewood native, overcame "demeaning" treatment as a Black woman in the '50s to climb the corporate ladder, said Lynn McDaniel, the "Estate Sale Goddess" who will host this weekend's sale.

Jones capitalized on her career success to become a jetsetter who shopped at the finest stores in France, Italy — and, of course, her hometown Chicago, McDaniel said.

"She wasn't a fashionista, she was a fashion maven, and there was a difference," McDaniel said. "… Not only did she have a wonderful life collection, but she was a woman that took care of her possessions."

Jones' designer dresses, handbags, furniture and more will be for sale 9 a.m.-3 p.m. Saturday and Sunday at Newport Condominiums, 4800 S. Chicago Beach Drive. The selection features designer goods from Gucci, Chanel, Fendi and Valentino.

Security will start passing out numbers in order of arrival at 8 a.m., and customers must arrive by 2:30 p.m, though McDaniel recommends arriving as early as possible. Purchases can also be made by phone starting at 9:30 a.m. by calling 312-450-9821.

All cards and cash are accepted. For more information on the sale and a full list of rules, click here.

Jones, who is unrelated to the model and musician of the same name, started working for Commonwealth Edison in 1953. It was a "major challenge" to be a Black woman in corporate America, McDaniel said.

"They would check that she was appropriately dressed, check her nylons, make sure her seams were straight and her hair was perfectly coiffed, not too much perfume," McDaniel said. "… It was just demeaning, the way that it was told to me."

Jones stayed with the company and retired from Commonwealth Edison, spending "a great deal of her life in that workplace," McDaniel said.

Her determination to break through glass ceilings is evident in her first company badge, in which "she looks forward, dead-on at the camera," McDaniel said.

"It's not a smile, not a smirk — her face is very, 'This is the fact of the matter. I know who I am. I am Grace Jones and I am going to rise above it all,'" McDaniel said.

Once Jones "made it" and got her footing at Commonwealth Edison, she "broke out" and embarked on a "high-end" social life, McDaniel said.

Jones became friends with Margaret Burroughs, the artist and founder of the DuSable Black History Museum, and they "traveled the world together," McDaniel said.

Jones also became a fixture in the "upper echelon in the clothing world." She was a regular at Ultimo, the Oak Street boutique where "if they didn't know you, know about you or like your looks, they wouldn't let you in," McDaniel said.

When she wasn't buying from local stores like Ultimo, Marshall Field's and Evans Furs, she'd patronize boutiques around the country and the world. Jones once made a round-trip flight from Chicago to Las Vegas just to pick up a pair of Pollini boots, McDaniel said.

Christian LaCroix — notably name-dropped by Lil' Kim — St. John knits, Yves St. Laurent and Pierre Cardin were among Jones' favorite designers. She kept impeccable care of her clothes, McDaniel said.

"She put little sachets in her shoes, these smell-good packets," McDaniel said. "She kept her shoes in plastic bins, stacked in an orderly fashion. All her clothing was stuffed with tissues to keep the shape. There was plastic on top of that, plastic shoulder guards on top of that — and no wire hangers."

Many of Jones' hauls will be on hand at this weekend's sale, alongside "mint" condition furniture like her Walter E. Smithe white leather sofa and chairs and Milo Baughman mid-century modern pieces, McDaniel said.

"For the individual who doesn't care how they look or what people think, this sale is not for them," McDaniel said. "This sale is for people who want to be their very best."

McDaniel and her husband, Ty McDaniel, have operated An Orange Moon vintage shop in Wicker Park and liquidated the estates of Chicago's icons as the Estate Sale Goddess for more than a decade.

Ty McDaniel is an art, book and photography expert, while Lynn McDaniel handles antiques. But their work goes beyond just displaying the "lamps and tables" of Chicago's "historic" estates, she said.

She compared their work to archaeology, in that they "dig" for information to tell "the history of a person," she said.

"People as human beings want to be able to connect" with the people whose items they buy, McDaniel said.

The Estate Sale Goddess has handled the estates of Jesse Owens, actress Etta Moten Barnett, former Bears running back Cyril Pinder and the living estate of art curator Madeline Murphy Rabb.

Even among those famous names, Jones' estate is notable, McDaniel said.

"When we walked in [Jones' condo], I could not stop saying, 'Wow!" until my staff started laughing," McDaniel said. "I never do that — not too much. … This one has so many beautiful items in it."

Subscribe to Block Club Chicago, an independent, 501(c)(3), journalist-run newsroom. Every dime we make funds reporting from Chicago's neighborhoods.

Click here to support Block Club with a tax-deductible donation.

Thanks for subscribing to Block Club Chicago, an independent, 501(c)(3), journalist-run newsroom. Every dime we make funds reporting from Chicago's neighborhoods. Click here to support Block Club with a tax-deductible donation.
-
---
Related Articles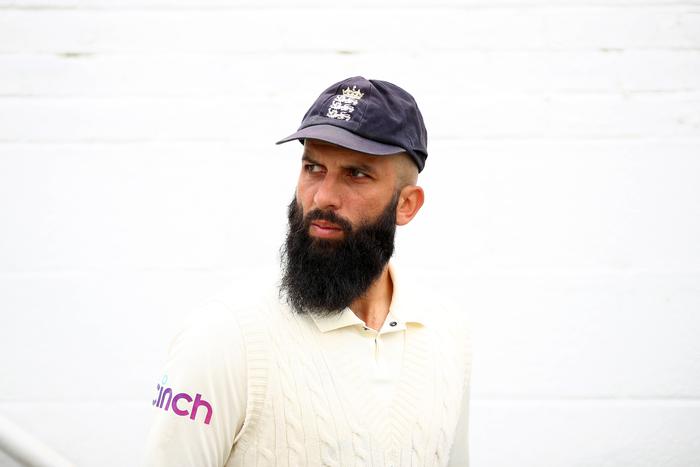 HOT TRENDS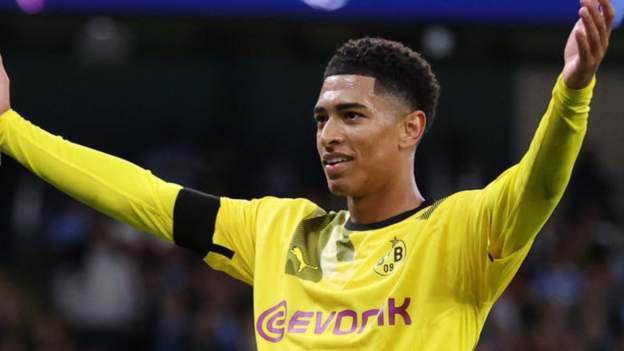 HOT TRENDS