The inside story of Angela Rippon's Morecambe & Wise Christmas Special
-
The party is finally over. Angela Rippon has performed the splits for the last time, and taken a final turn round the floor with Kai Widdrington. She has been glorious on this year's Strictly Come Dancing, tangoing, waltzing, unleashing a terrifying paso doble, and flying the flag for septuagenarians everywhere. The show's oldest ever contestant in 20 series has been an inspiration. The one thing she has not been is a surprise.

An hour into The Morecambe & Wise Show on Christmas Day 1976, two words on a blue background announced a News Flash. Viewers were not to know that this was a pun, even as Angela Rippon appeared on the screen looking quite as serious and composed as she ever did reading the Nine O'Clock News.

"A report on the economy has just come through from No 11 Downing Street," she intoned. "The Chancellor's statement reads as follows." So far, so sober – although Rippon's neckline was plunged suspiciously, and her belt sparkled suggestively.

Viewers were used to celebrities taking the mickey out of themselves on Morecambe & Wise. Earlier in the same episode, Elton John had a stand-up row with his hosts about countermelody. In the preceding sketch John Thaw and Dennis Waterman, the flinty unsmiling stars of The Sweeney, had allowed themselves to be repeatedly sprayed in mud. So the 26 million watching at home will have expected something. But not what followed.

"There may be trouble ahead," Rippon continued, "but while there's moonlight" – and in drifted the sound of strings and saxophones – "and music and love" – whereupon her desk pulled apart and the set revealed a huge fluffy flower arrangement between two white columns – "and romance" – at which point Rippon kicked up her legs and stood, as Eric and Ernie leapt in wearing top hats and tails to sing: "Let's face the music and dance."

Rippon has done plenty of hoofing since. She presented Come Dancing and danced for Children in Need and Comic Relief. And this year brought Strictly Come Dancing. Yet all of these appearances are rooted in that sensational moment in 1976 when British television's first regular female newsreader stood up and high kicked in a dress – actually two dresses, one a chiffon skirt with a slit, the other a florid creation with no front at all.
-
---
Related Articles
HOT TRENDS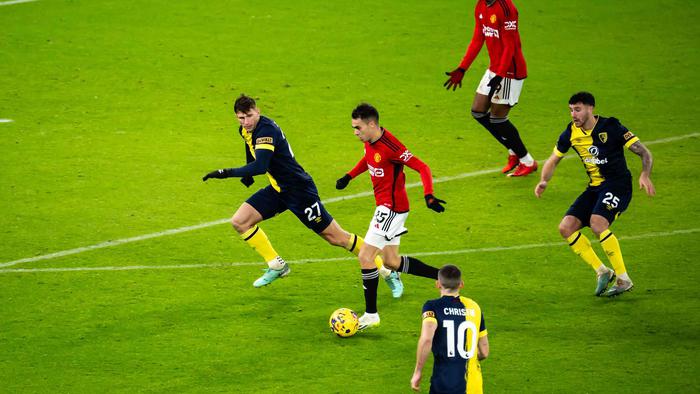 HOT TRENDS