Victoria Atkins replaces Steve Barclay as health secretary
-
Victoria Atkins has been appointed health and social care secretary in a cabinet reshuffle on 13 November, after Steve Barclay was moved to the post of environment secretary.

Atkins has been MP for Louth and Horncastle in Lincolnshire since 2015 and served as financial secretary to the Treasury since October 2022. She is one of only a handful of women who have held the post: Thérèse Coffey, who held the job for six weeks in 2022, Patricia Hewitt, from 2005 to 2007, Virginia Bottomley, from 1992 to 1995, and Barbara Castle, from 1974 to 1976.

Atkins hit the headlines in 2015 when she vetoed the appointment of Niamh Eastwood, executive director at Release, to an advisory committee because she had criticised the government.1 Eastwood had used Twitter to express negative views of the government's drugs policy, including a post saying that the government had misrepresented the evidence in relation to drug consumption rooms, which were not recommended for rollout in the UK.

Julian Hartley, chief executive of NHS Providers, said that Atkins's priority should be resolving the current industrial action over doctors' pay. "The cumulative impact of strikes on patients, staff, and the NHS cannot be understated. Constructive dialogue between the government and unions is key to finding a sustainable solution," he said. "Ahead of the autumn statement, we urge her to ensure sufficient capital investment in deteriorating NHS facilities and equipment. This is vital for the sustainability and modernisation of health services."

Hartley also called for action across government to tackle health inequalities and reform social care.

Steve Brine, chair of the House of Commons Health and Social Care Committee, called on Atkins to prioritise prevention of ill health to help the NHS manage its resources.

Barclay was health secretary twice: first from 5 July 2022 to 6 September 2022, before he was replaced by Thérèse Coffey, and again from 25 October 2022, when Coffey was moved to the environment post after Liz Truss's resignation as prime minister. When he was appointed, Barclay was greeted by a communal groan from healthcare leaders, concerned about his hostility towards the NHS and his tendency to rub people up the wrong way. One insider described him as "a micromanager of the wrong things [who] views NHS management as bloated and profligate."2 In April this year MPs came to Barclay's defence when reports emerged that informal complaints of bullying had been made against him.3 Barclay will probably be remembered as the health secretary who failed to secure more funds for the NHS, who oversaw an unstoppable rise in waiting lists for elective care, and who refused to talk with BMA chiefs about pay through months of industrial action. Although talks have been held in the past few weeks, the threat of further strikes by junior doctors and consultants in England was still in the air as he left office. Matthew Taylor, chief executive of the NHS Confederation, described Barclay as a "divisive health and social care secretary" after he turned down requests from hospital leaders for more money to cover the effects of industrial action.4 However, he added that Barclay had made progress in resolving pay disputes with most trade unions and that it was positive that he had come to the table to talk to the BMA. "It is vital that the NHS does not face further industrial action as this threat, both in terms of the financial hit and the growing waiting lists, continues to weigh heavily on the health service as winter approaches," Taylor said.
-
---
Related Articles
HOT TRENDS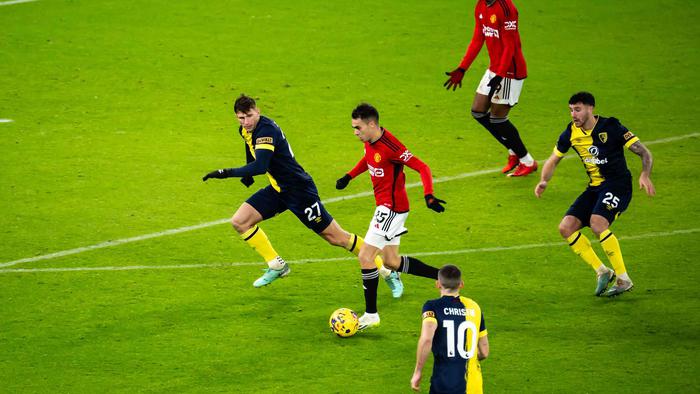 HOT TRENDS