When to renew your passport, how long it takes and how strikes will affect orders
-
Passport Office workers across the UK will hold a five-week strike this spring in a dispute over pay and working conditions.

More than 1,000 members of the Public and Commercial Services (PCS) union will walk out, causing chaos at the busiest renewal time of the year.

PCS warned the strike action is likely to have a "significant impact" on the delivery of passports as summer holidays approach.

Hundreds of thousands of people have already been impacted by delays in passport processing since the pandemic, with the Passport Office unable to keep up with unprecedented demand since travel restrictions eased.

Here's everything you need to know about the upcoming strike, and when you should renew your passport.

When is the Passport Office strike?

The strike will begin on Monday 3 April and run until Friday 5 May.

It will affect Passport Offices in Durham, Glasgow, Liverpool, London, Newport, Peterborough and Southport, and in Belfast, where the strike will begin on Friday 7 April.

Passport Office workers previously joined around 100,000 civil servants in industrial action that took place on 1 February and 15 March.

The passport workers are asking for a 10 per cent pay rise as well as changes to their pensions and protected redundancy terms.

PCS general secretary Mark Serwotka said: "This escalation of our action has come about because, in sharp contrast with other parts of the public sector, ministers have failed to hold any meaningful talks with us, despite two massive strikes and sustained, targeted action lasting six months.

"Their approach is further evidence they're treating their own workforce worse than anyone else. They've had six months to resolve this dispute but for six months have refused to improve their 2 per cent imposed pay rise, and failed to address our members' other issues of concern."

How long does it take to renew a passport?

The Government extended the deadline for passport applications from three weeks to 10 weeks earlier this year.

A report published in December by the National Audit Office found 360,000 people waited more than 10 weeks to receive their passport in the first nine months of 2022, with similar demand expected this year.

However, Suella Braverman, the Home Secretary, has said 97 per cent of applications are being processed within three weeks.

The strike action is likely to cause delays, meaning you should renew your passport as soon as possible if it is due to expire and you have a trip planned.

There are one-week and same-day appointments available for people who urgently need a passport.

How much does a passport cost?

Passport fees increased by nine per cent in February. The cost to renew or replace a standard passport when applying online is now:

For postal applications it is:

The new passport will arrive by courier or Royal Mail.

How can I order a new passport?

You can apply for a new or renewed passport online here.

Alternatively, you can pick up passport application forms from your local Post Office branch and apply by post, or use the Post Office "Check and Send" service.

To renew a passport online you will need:

Passports can be renewed at any time, regardless of their expiry date, but unexpired time is no longer added to new passports. Old passports with unexpired visas can be shown alongside a current, valid passport to gain entry to most countries that require them.

To travel to the EU or within the Schengen Area using a UK passport, you will need to check the following:
• That your passport is less than 10 years old on the day you enter an EU country or a country within the Schengen Area;
• That it is still valid for at least three months on the day you leave the EU (or Schengen Area).

How does the fast-track service work?

To use the one-week service, you will need to get a paper application form from a Post Office. Book an appointment online or over the phone and pay a fee and fill in your application form and gather your documents before your appointment. The service costs:
• £155 for an adult passport or £166 for a 50-page frequent traveller version;
• £126 for a child passport or £137 for a 50-page frequent traveller version.

The one-week fast track option can be used to:
• Renew an adult or child passport that's soon to expire;

How many same-day appointments are available?

The number of appointments available depends on the region of the country and demand. The earliest that you can get an appointment is two days from when you apply. You will get a new passport at the appointment. The service can only be used to renew an adult passport that was issued after 31 December 2001.

A useful tool for keeping track of the latest appointments is the Twitter bot @ukpassportcheck. It costs £193.50, or £204.50 for a 50-page frequent traveller passport

Are there other options?

Travellers who have already applied using the standard service may be able to "upgrade" their application to get their passport back faster. However, you are only eligible for this option if:
• You are in the UK;
• You need to renew, replace or update a passport or get a child's first passport;
• You need a passport in the next two weeks for international travel or as ID;
• HM Passport Office received your documents or confirmation of your identity details at least six weeks ago.

You will need to provide evidence that you require the upgrade. This may include proof of your travel plans (such as a booking confirmation) or your need for ID (such as an invitation to a job interview).

This request will be considered with evidence, and you will be told if you can get an upgrade. If successful, it can cost £72.50-£111.
-
---
Related Articles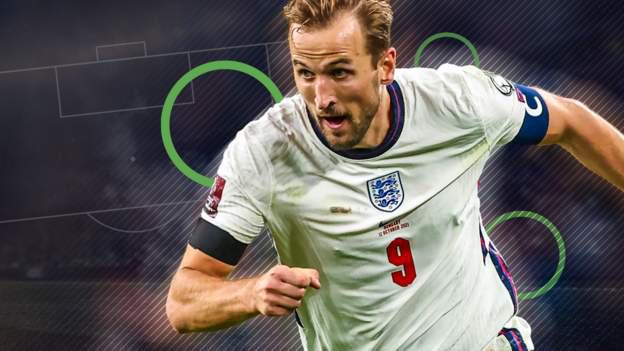 HOT TRENDS
HOT TRENDS