FPL Gameweek 37 opinion: Why I may not captain Haaland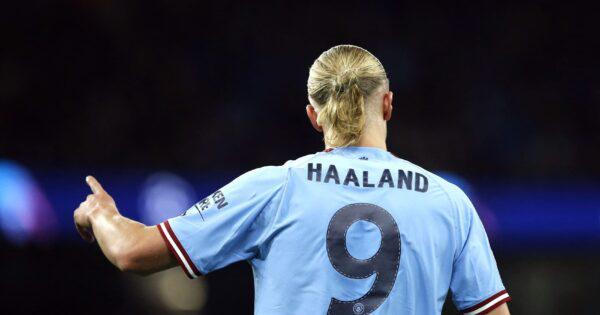 -
Our top team of Pro Pundits and Hall of Famers write about all things Fantasy Premier League (FPL) throughout the season.

Only Premium Members are able to read every single one of these pieces, so sign up today to get full access not just to the editorial content but all of the other benefits, from hundreds of Opta stats to a transfer planner.

Here, two-time Indian FPL champion Lateriser looks at captaincy options for Double Gameweek 37, as well as reasons to keep Mohamed Salah.

We're almost there. Almost.

With the season's end approaching, things do get a little bit random in the world of FPL. This is that part of the season where the Scott Carsons (£3.8m) come creeping out. I'll freestyle my thoughts about the talking points in this piece.

Seeing that performance from Manchester City against Real Madrid would put fear into anyone's mind about captaining anyone but Erling Haaland (£12.4m) this week. Yet this article from Neale tells us that if Man City wrap up the title by the time they've faced Chelsea, they will potentially rest their players in the second part of Double Gameweek 37 against Brighton and Hove Albion. Then, the best XI will likely play in Gameweek 38 to maintain rhythm before their cup finals.

With this in mind – as scary as it feels – I do think this might be a good week to look away from Haaland for captaincy. I mean, even if Haaland plays 80 to 120 minutes, he's perfectly capable of incredible damage (you can sense the fear in my writing) but I'll muster the courage to say that, unless Pep Guardiola says something in his press conference, the best armband option might be from the two teams that have something to play for: Manchester United and Brighton.

There is a flurry of options to choose from, as Marcus Rashford (£7.2m) was recently pictured in training and this places him alongside Bruno Fernandes (£9.5m) and the Seagulls midfielders – who do really well at home – as perfectly good captaincy options. What may not convince about Brighton is that their turnaround time is Thursday-Sunday-Wednesday, so we have to be wary about that.

Keeping this in mind, do you even sell your Man City assets? Well, one way to look at it is that you're very likely to get two starts in the next two Gameweeks from the main players and they're unquestionably the best team in the league right now. That said, I am still contemplating a certain Jack Grealish (£7.2m) this week, plus I already own Haaland and Julian Alvarez (£6.0m).

There are so many midfield punts that I fancy but Antony (£7.3m) is one that I'm leaning towards as a 'Hail Mary' that could pay off. He certainly has the underlying numbers but his decision-making and finishing ability is highly questionable. If you don't already own Luke Shaw (£5.2m), he's also a great purchase as he should be back to his favoured left-back role. Two of their remaining three games are at home too, where the strength has been all season.

WHY NOT TO SELL SALAH

A lot of people are contemplating a Mohamed Salah (£13.1m) sale and I find that difficult myself because I think he's the best pick in FPL right now, with some ridiculously good form. One thing I've noticed about Salah is that the presence of Cody Gakpo (£7.7m) makes him an even better asset because the Dutchman is an extremely unselfish player who is very calm and incisive in the box. He tends to find Salah in the penalty area on several occasions and I think that, unless it was for Fernandes, I wouldn't sell.

Besides, even that would require some convincing. Aston Villa play a ridiculously high line, which Son Heung-min (£11.5m) wasn't able to take advantage of due to some poorly timed offside runs but I remember their game against Man United clearly, where Erik ten Hag's side cut it apart at will. Think hard before selling Salah and only do it for the sake of captaining Fernandes. Also, Liverpool travel to a very porous Southampton in Gameweek 38.

There is a lot of coverage already on Fantasy Football Scout about this Gameweek so I'm going to throw in just one fleeting thought about the 2023/24 campaign. Chelsea look like the massive sleepers of next season and will potentially be like Arsenal from this time. They'll have a good manager in Mauricio Pochettino and are without European football, which we've seen benefit the Gunners.

Furthermore, I am also expecting player prices to fall due to their huge underperformance. Maybe we get some pre-season clues about what is happening there. When it comes to Chelsea punts for Double Gameweek 37, it is for the desperate but I'd say that, more than Raheem Sterling (£9.7m), the one I'm feeling is Joao Felix (£7.1m). Before he signs off from the Premier League, I think he's got one big performance in him to make amends for all the countless times he's hit the post.

That is it from me this week. I'll see you for the final hurrah next week. If you're not going to back your instinct now, then when will you? Live a little.
-
---
Related Articles