Andor is Star Wars like you've never seen it before
-
Andor spoilers won't be found in this review of episodes 1-4.

"Wouldn't you rather give it all at once for something real?"

Stellan Skarsgård says this line a few episodes in when his character tries to sway Andor over to the Rebel Alliance. It's an inspiring scene, one that really pushes Cassian to question everything that's led up to this moment, but crucially, Luthen's words could also be used to define the show as a whole, especially in the way it approaches the classic Star Wars formula.

Because yes, Andor is technically a prequel to Rogue One, which in turn acts as a prequel to Star Wars: A New Hope, but this series holds no blockbuster aspirations.

This is Star Wars stripped down to its core, like a pack of Jawas have been let loose on the franchise and scavenged all the shiny bits. As a result, Andor does away with lightsaber duels and flashy cameos. What's left is harder and grittier, but no less precious or valuable.

In fact, this nuts-and-bolts take on Star Wars is exactly what we need in a world of CGI resurrections and macaroon-loving munchkins.

Beginning five years before Cassian's journey is due to come to an end, these first four episodes only just scratch the surface when it comes to Andor's transformation from thief to rebel. But that's not a bad thing, not by any means.

Characterisation is key here in ways that Star Wars has never really attempted before.

That's not to say the franchise has been devoid of interesting, complex characters up to this point: the Mandalorian's inner conflict between love and duty resonates far beyond that faceless mask, much like John Boyega's Finn, and hey, Anakin Skywalker doesn't like sand!

But character has never been the driving force of a Star Wars narrative quite like this, not unless you count loveable cash-ins like Baby Yoda.

"Cassian is a character that finds commitment and strength in very dark moments," says Diego Luna, "in very difficult moments, for the galaxy, where people are oppressed, and where answers aren't coming. What needs to happen for someone to get there? For someone to believe so much in a cost, and in the power or the strength of a community?"

Andor is similar to Rogue One with this emphasis on character, and there's a grounded approach to the lore in both. The difference here though is that Andor has the luxury of more time on its side — not just for Cassian, but for the wider cast too.

"It's a story about a real hero," Diego tells us. And heroes. Because even though it's called Andor, you'll get to meet a whole community – people who are crucial in the building of what we know happens."

This community isn't made up of rulers or Sith Lords making grand, lofty gestures up in their ferrocrete towers. These are the rebels, the middle men, the innocent bystanders... the people who are caught up all too often in the machinations of the other "main" characters we usually follow in stories like these.

As such, their impact is more subtle, yet no less pronounced. Stellan Skarsgård's rebel is instantly memorable without a flashy suit or powers and both Denise Gough and Kyle Soller perfectly embody the flawed "villains" usually hidden away behind the Imperial veil.

These new cast members are joined by some established figures including Genevieve O'Reilly, who reprises the role of Mon Mothma, as well as Forest Whitaker's Saw Gerrera, although he doesn't appear yet in these first four episodes.

And that in itself is rather telling, because recent shows set in a galaxy far, far away have gone out of their way to market themselves on the strength of classic cameos — to the point where the anticipation often ends up overshadowing the main story arc.

Here though, there's no risk of that. Any other cameos that do end up appearing won't just be included for mindless fan service... At least, that's what showrunner Tony Gilroy promised just recently during a chat with IGN:

"I don't think it's any secret that Forest Whitaker is in the show," said Tony. "Saw Gerrera is in the show. There will be some other people. But when we bring them, we bring them because we need them and because there's really some protein there, there's something for them to really do."

Boba Fett, Obi-Wan Kenobi, and even The Mandalorian have all come under blaster fire for relying on the buzz that surrounds surprise cameos and Easter eggs, often leaning on them to the detriment of their scripts.

And even when they are well received, like The Mandalorian's excellent solo venture in Boba Fett, these cameos often detract from the main show, and they end up suffering as a result.

There's also something rather soulless and calculated about fan service when it's included just for the sake of it. Disney knows that cross-pollination is a powerful marketing tool, and yes, there can be a place for it in connected worlds like these, but each series should be able to stand on its own feet as well.

Thankfully, Gilroy clearly forged ahead with this in mind while crafting the first of just two Andor seasons soon heading our way:

"We didn't want to do anything that was fan service," Gilroy told IGN. "The mandate in the very beginning was that it would be as absolutely non-cynical as it could possibly be, that the show would just be real and honest."

It's this honesty that sets Andor apart, this willingness to see past all the droids and starships to hold on to an emotional core that's real.

Yes, it helps that everything else in this world is meticulously crafted too, from the deliberately sparing use of special effects to the costumes and music and everything in between. But for any of this to work, it must all hinge on the performance that Diego gives at the heart of Andor.

Thankfully, Luna's work here is just as moving and engaging as Rogue One fans might hope for. Like in that earlier film, Diego's Cassian treads a fine line between cold and wounded again in Andor, but this time around, pain and fury tremble even closer to the surface.

There's less optimism than before, he's still just focused on surviving at this point, but thanks to Luna's nuanced performance, not to mention the show's slow-burn pace, there's time now to dig deep and stoke the embers that will eventually spark hope in Andor.

It's the kind of performance we seldom see in any genre work, let alone the world of Star Wars. And given that we're about to spend more time with Cassian than even stalwarts like Luke or Leia, it's very much welcomed. Because if we're going to give all our time over to a show like this, we'd rather "give it all at once for something real."



Andor premieres with three episodes on September 21, streaming on . New episodes will then follow weekly.
-
---
Related Articles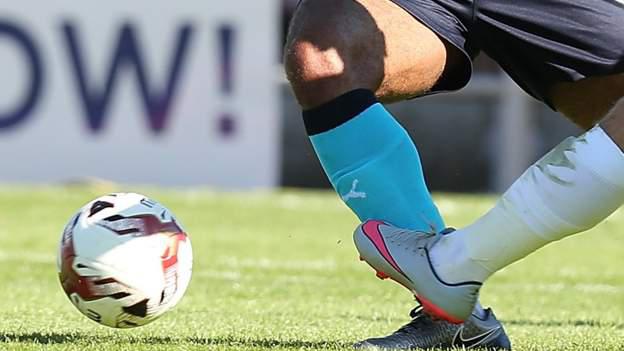 HOT TRENDS